Europe is caught in a vice grip between its green energy policies and Washington's proxy war in Ukraine. From David Stockman at antiwar.com:
Europe's impending depression is not to be discounted in terms of its relevance to this side of the Atlantic pond. Since the turn of the century, US exports to the European Union have soared from $12.3 billion per month to $30.4 billion. That latter amounts to $365 billion on an annual basis.
Needless to say, when European GDP descends into a double-digit slide, demand for US exports will plunge, causing declines in production and employment on this side of the Atlantic.
US Exports To The EU, 2000-2022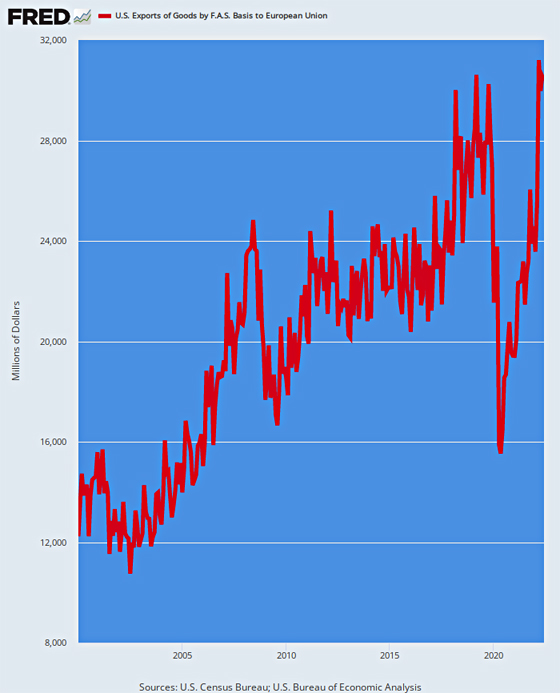 What looms on the far side of the pond, of course, is the possibility of an inflation-driven depression in Europe. Already the headline CPI has practically gone into orbit, posting at 8.9% Y/Y in July.
And today the August flash CPI came in even higher: To wit,  headline HICP inflation rose  another 21bp to 9.08% Y/Y.