Leftists are trapped in a prison of their own making: they care far more about controlling other people and what they think than about beauty, creativity, imagination, and universal truth—the stuff of great art. From Brandon Smith at alt-market.us: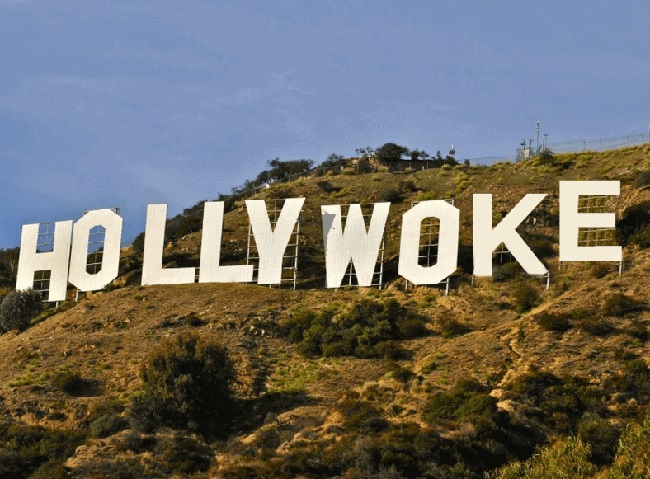 When was the last time you saw an original story out of Hollywood that was worth watching (not counting Top Gun: Maverick)? When was the last time you experienced creative storytelling that did not involve the co-option and retelling of a previous work? When was the last time you saw a protagonist that was relatable, interesting and endearing? Hell, when was the last time you were actually excited to go to the movies or relax in front of the television to watch something new?
Reboots, soft reboots, remakes, live action remakes, re-imagining, gender swapping, race swapping, "rainbow washing" (making classic straight characters gay for virtue signal points): This is a list of new media tropes that have invaded entertainment in the past six years and all of them have been used so frequently that productions can now be quickly identified as woke propaganda by a mere two minute trailer.
The fascinating thing is, almost all of these productions fail miserably. In recent weeks alone we have seen the attempted woke re-writing of history with The Woman King, which fell flat at the box office after opening week, not even making enough money to cover production and advertising costs.
Then there was the gay romantic comedy "Bros" which imploded, causing the lead actor, Billy Eichner, to flip out on social media and blame "homophobia" (somehow he actually believed a movie filled with gay orgies was going to appeal to mainstream audiences). Eichner went on to argue that people MUST go see his movie in order to make a "political statement." This was the same argument made by Woman King actress Viola Davis – Don't see the movie because it's well made, see the movie so you can stick it to conservatives.