Just let me know when those reparations kick in and where to send my claim form. From Dominick Sansone at theepochtimes.com: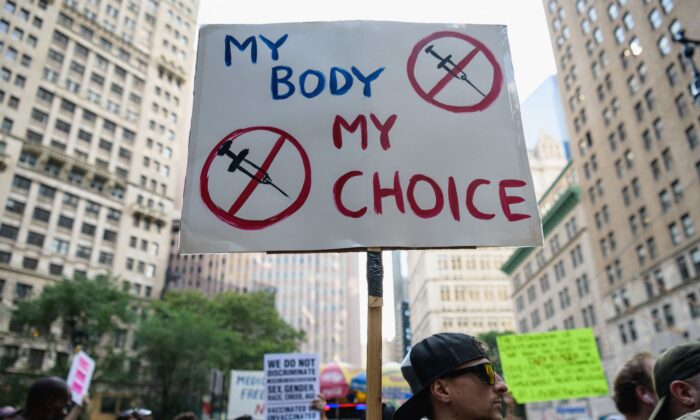 I am being somewhat ironic. But really, not that ironic.
How many people in the "land of the free" lost their ability to care for their families for refusing to go along with the COVID-19 jab mandates?
For saying no to injecting themselves with an experimental gene therapy "vaccine," even though most of them weren't at severe risk from the virus?
When Pfizer executive Janine Small admitted to the European Parliament on Oct. 10 that the vaccine had never been tested to stop the virus's transmission, many may have subsequently felt vindicated.
Rob Roos, a conservative member of the European Parliament for the Netherlands, asked Small point-blank whether the claim that we were all fed from day one of the vaccine's release had any grounding in fact.
Those who refused the shot on principle endured the vitriolic attack by their government and peers. They were labeled as antisocial and denied access to society in many cases.
Roos may have made his statement in Brussels, but it also resonated with those of us in the United States and Canada. The latter endured particularly draconian lockdown orders and vaccination requirements.