Unlike the Europeans, the Japanese have chosen not to freeze in the dark this winter. From Tyler Durden at zerohedge.com:
While Europe continues the unvarnished hypocrisy of pretending it is imposing draconian sanctions against Russian oil and gas, when instead it is merely buying the country's natural resources via such middlemen as India and China (an exercise in virtue signaling that costs it a 20% mark-up to Russian prices), less than a year since the start of the Ukraine war, some countries have had enough of pretending.
Today, the Japanese government decided to officially screw the sanctions, and remain involved in the (formerly Exxon-led) Sakhalin-1 oil and gas project in Russia, as it seeks a stable supply of energy (who doesn't) despite international sanctions on Moscow over its invasion of Ukraine, the Nikkei reported.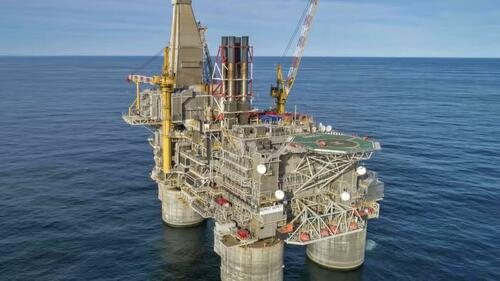 ExxonMobil, which held a 30% stake in Sakhalin-1, announced in March that it would withdraw from the project. But after vacillating for more than half a year, Japan decided not to follow in Exxon's footsteps.