An interesting issue is just how much governments can regulate cryptocurrencies. From Michael Washburn at The Epoch Times via zerohedge.com:
The collapse of cryptocurrency exchange FTX, and the worldwide outcry over the billions of dollars wiped off the platform, are likely to trigger a massive regulatory reaction that would further erode citizens' economic freedoms without addressing the issues that fostered demand for an alternative to the fiat dollar, economists have told The Epoch Times.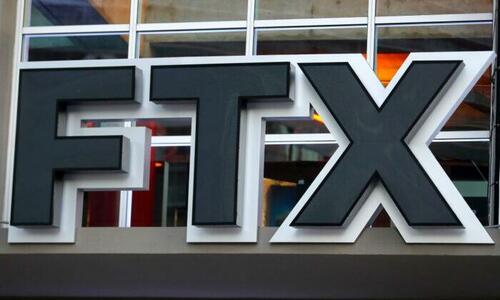 An international scandal has embroiled FTX and its founder, 30-year-old Sam Bankman-Fried, in the wake of the firm's crash earlier this month precipitated by a run on the exchange. Since then, reports have emerged that Alameda Research, a crypto hedge fund established by Bankman-Fried, was trading billions of dollars from FTX accounts without clients' knowledge.
FTX has filed for bankruptcy protection, Bankman-Fried has stepped down from his role as CEO, and John J. Ray III, the former CEO of Enron, has taken over the insolvent company with a plan to sell it off if a successful restructuring is impossible. An estimated 1 million customers and other investors are facing total losses of billions of dollars.
FTX, in a recent court filing, said it owes $3.1 billion to its top 50 creditors, and its collapse has rocked the $839 billion global crypto market. On Nov. 22, the trading value of bitcoin tumbled to $15,480, a two-year low, before edging up slightly to $15,909.
Ray has claimed that subsidiaries of FTX in the United States and abroad "have solvent balance sheets, responsible management and valuable franchises," but so far the shock and alarm over the exchange's implosion have shown no sign of abating.