Let us count the ways the media is corrupt. From Victor Davis Hanson at zerohedge.com:
The media has ceased to exist, and the public plods on by assuming as true whatever the media suppresses and as false whatever the media covers.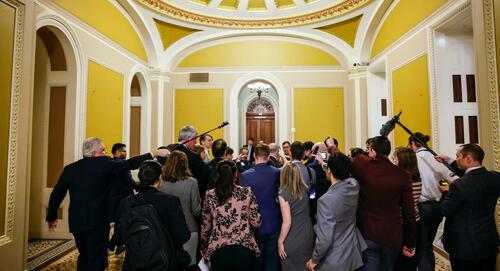 The current "media"—loosely defined as the old major newspapers like the New York Times and Washington Post, the network news channels, MSNBC and CNN, PBS and NPR, the online news aggregators like Google, Apple, and Yahoo, and the social media giants like the old Twitter and Facebook—are corrupt. 
They have adopted in their news coverage a utilitarian view that noble progressive ends justify almost any unethical means to obtain them. The media is unapologetically fused with the Democratic Party, the bicoastal liberal elite, and the progressive agenda. 
The result is that the public cannot trust that the news it hears or reads is either accurate or true. The news as presented by these outlets has been carefully filtered to suppress narratives deemed inconvenient or antithetical to the political objectives of these entities, while inflating themes deemed useful. 
This bias now accompanies increasing (and increasingly obvious) journalistic incompetence. Lax standards reflect weaponized journalism schools and woke ideology that short prior basic requisites of writing and ethical protocols of quoting and sourcing. In sum, a corrupt media that is ignorant, arrogant, and ideological explains why few now trust what it delivers.
Suppression
Once a story is deemed antithetical to left-wing agendas, there arises a collective effort to smother it. Suppression is achieved both by neglect, and by demonizing others who report an inconvenient truth as racists, conspiracist "right-wingers," and otherwise irredeemable.