The second installment, by Bari Weiss at twitter.com:
1. A new
#TwitterFiles
investigation reveals that teams of Twitter employees build blacklists, prevent disfavored tweets from trending, and actively limit the visibility of entire accounts or even trending topics—all in secret, without informing users.

2. Twitter once had a mission "to give everyone the power to create and share ideas and information instantly, without barriers." Along the way, barriers nevertheless were erected.

3. Take, for example, Stanford's Dr. Jay Bhattacharya (
) who argued that Covid lockdowns would harm children. Twitter secretly placed him on a "Trends Blacklist," which prevented his tweets from trending.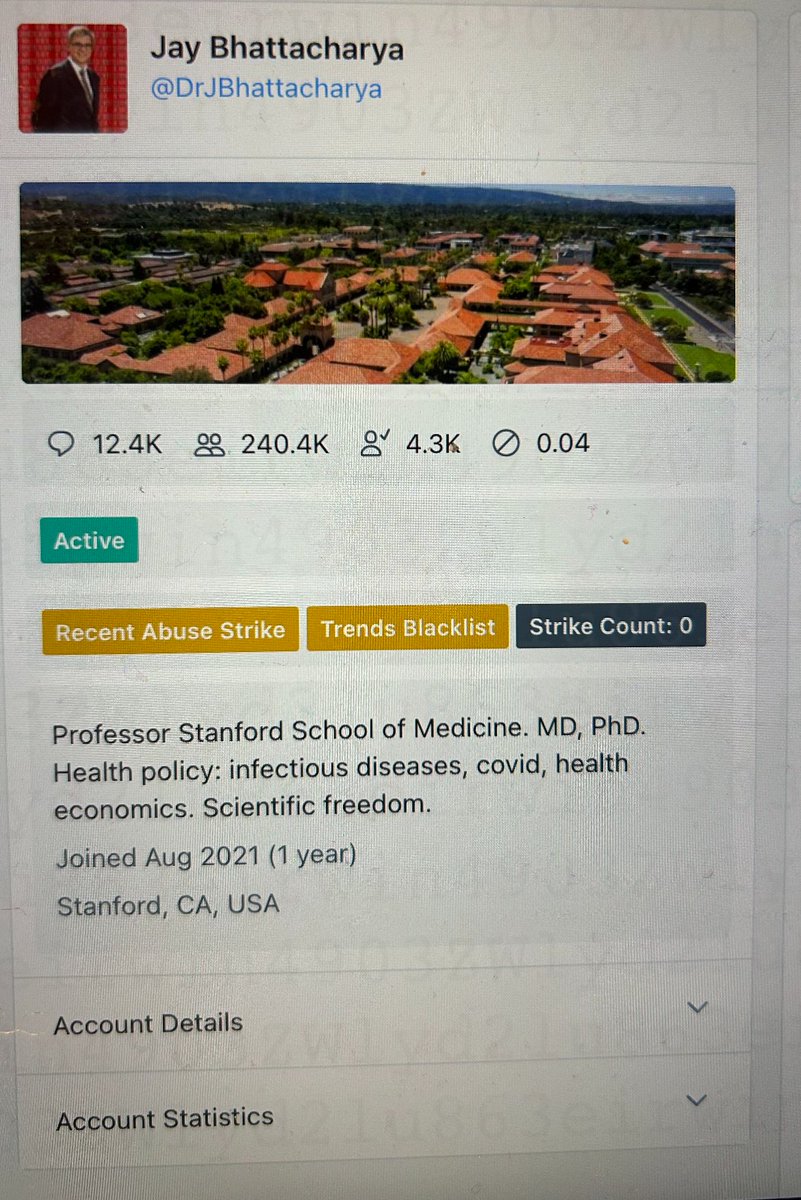 4. Or consider the popular right-wing talk show host, Dan Bongino (
), who at one point was slapped with a "Search Blacklist."