Count Pfizer as yet another entity that had Twitter in its back pocket. From Tyler Durden at zerohedge.com:
Today's Twitter Files drop contains several notable pieces of evidence.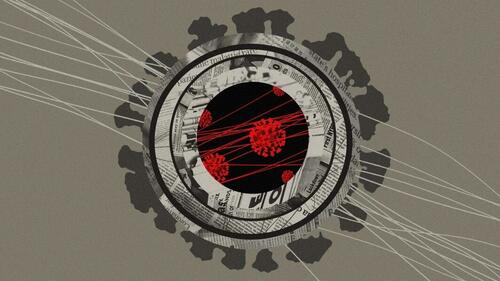 First, that lobbyists for the pharmaceutical industry launched a 'massive lobbying blitz to crush any effort to share patents/IP for new covid-related medicine," according to The Intercept's Lee Fang. As part of this effort, lobbying group BIO "wrote to the newly elected Biden admin, demanding the U.S. gov sanction any country attempting to violate patent rights and create generic low cost covid medicine or vaccines."
Of note, Pfizer and BioNTech raked in $37 billion in revenue in 2021 alone from the COVID-19 vaccine, while Moderna made $17.7 billion the same year (and has recently announced a plan to hike the price of the Covid-19 vaccine by approximately 400%).
BioNTech, which developed the Pfizer vaccine, "reached out to Twitter to request that Twitter directly censor users tweeting at them to ask for generic low cost vaccines."
5. That brings us to Twitter. The global lobbying blitz includes direct pressure on social media. BioNTech, which developed Pfizer's vaccine, reached out to Twitter to request that Twitter directly censor users tweeting at them to ask for generic low cost vaccines. pic.twitter.com/6cVIRcUDZV

— Lee Fang (@lhfang) January 16, 2023
According to Fang, "Twitter's reps responded quickly to the pharma request," while "A lobbyist in Europe asked the content moderation team to monitor the accounts of Pfizer, AstraZeneca & of activist hashtags like #peoplesvaccine."