How do these criminals live with themselves? The Rebel News video is priceless. From Tyler Durden at zerohedge.com:
While attention is now firmly shifting towards the scandalous Covid-19 vaccine rollout (and top-down censorship campaign), Pfizer CEO Albert Bourla has been largely insulated from criticism by legacy media outlets. Until now.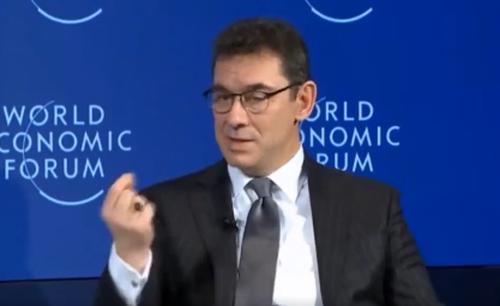 Canadian outlet Rebel News caught up with Bourla this week on the streets of Davos, where they peppered him with a list of uncomfortable questions.
As Rebel CEO Ezra Lavant writes:
You know, there are hundreds of "accredited" journalists here at the World Economic Forum — the biggest names in news, from CNN to the New York Times. But you have to understand: they're all here as WEF members, not to hold the WEF to account. They're on Pfizer's team. They would never ask Pfizer a tough question.

I really don't think their CEO knew what hit him today.
Watch:
Here's a full list of questions asked via Rebel News:
When did you know that the vaccines didn't stop transmission?
How long did you know that without saying it publicly?
Why did you keep it a secret that your vaccine did not stop transmission?
You said it was 100% effective then 90% and 80%, then 70% — but now we know that vaccines do not stop transmission. Why did you keep that a secret?
Is it time to apologize to the world? To give refunds back to the countries that poured all their money into a vaccine that doesn't work?
Are you ashamed of what you've done in the last couple of years?
Are you proud of what you've done the past few years?