The Japanese are not generally considered boat rockers, but one professor is certainly doing so. From el gato malo at boriquagato.substack.com:
accuses health ministry of fraud
professor emeritus fukushima (an infectious disease expert) of kyoto university is suing the japanese government/health agencies over the covid vaccines.
his points are bang on and the similarities to the shenanigans of western health agencies are more than passing:
it is a matter if fundamental importance for the government to collect and disclose accurate data
"witnessed fraud scandal committed by the health ministry"
this is a historically serious problem that threatens the very existence of the nation of japan.
"as a medical doctor and a scientist, i had no choice but to dare to take legal action"
it is of absolute importance to disclose the real world efficacy and safety of vaccination against covid. it is linked to people's healthcare, livelihood, and the economy.
some of you may have heard this next point before as it aligns tightly with what i calculated using ONS data for UK last year (before they discontinued it) yup, 4X risk ratios for infection…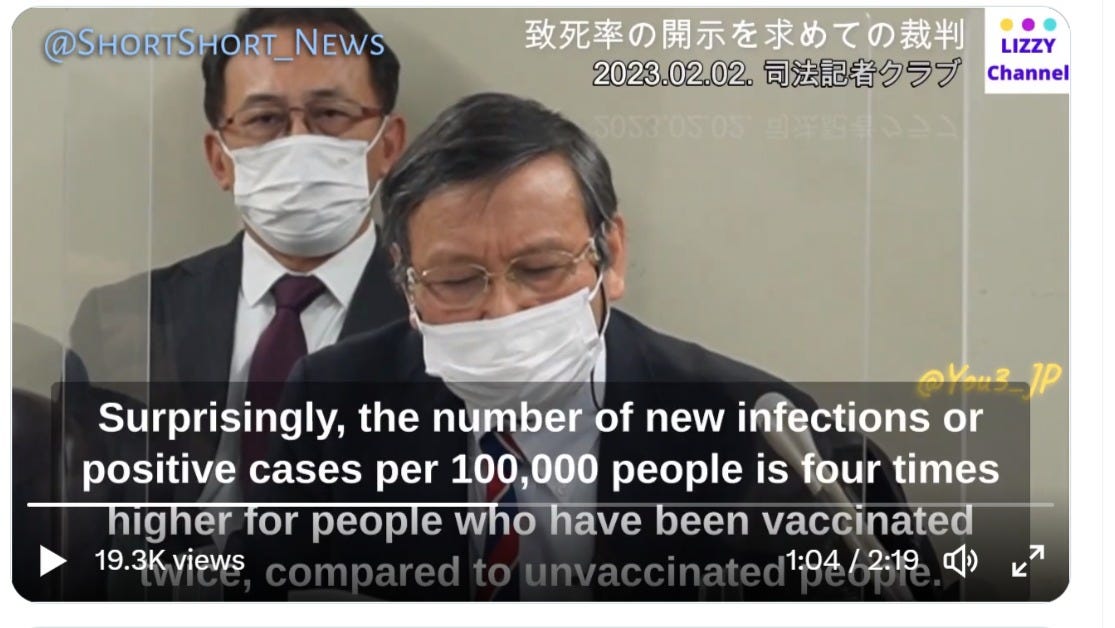 back in sept 2021, the fatality rate for those over 65 and vaxxed was lower than the unvaxxed, however for all ages, vaccination has demonstrated the opposite effect causing higher fatality rates. (note that this is pre-omicron and seems to refer only to covid and not all cause deaths)