You'll look in vain for the section of the Constitution that gives the president authority to negotiate a treaty with a multinational organization and then make it the law of the land without Congressional approval. From Kevin Stocklin at The Epoch Times via zerohedge.com:
The Biden administration is preparing to sign up the United States to a "legally binding" accord with the World Health Organization (WHO) that would give this Geneva-based UN subsidiary the authority to dictate America's policies during a pandemic.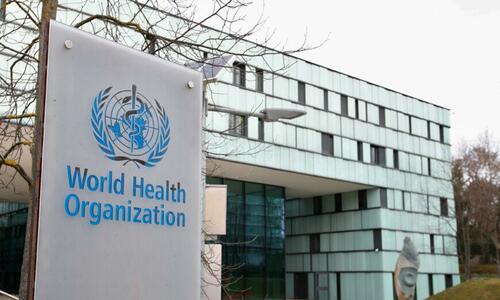 Despite widespread criticism of the WHO's response to the COVID pandemic, U.S. Health and Human Services (HHS) Secretary Xavier Becerra joined with WHO Director-General Tedros Adhanom Ghebreyesus in September 2022 to announce "the U.S.-WHO Strategic Dialogue." Together, they developed a "platform to maximize the longstanding U.S. government-WHO partnership, and to protect and promote the health of all people around the globe, including the American people."
These discussions and others spawned the "zero draft" (pdf) of a pandemic treaty, published on Feb. 1, which now seeks ratification by all 194 WHO member states. A meeting of the WHO's Intergovernmental Negotiating Body (INB) is scheduled for Feb. 27 to work out the final terms, which all members will then sign.
Written under the banner of "the world together equitably," the zero draft grants the WHO the power to declare and manage a global pandemic emergency. Once a health emergency is declared, all signatories, including the United States, would submit to the authority of the WHO regarding treatments, government regulations such as lockdowns and vaccine mandates, global supply chains, and monitoring and surveillance of populations.
Centralized Pandemic Response
"They want to see a centralized, vaccine-and-medication-based response, and a very restrictive response in terms of controlling populations," David Bell, a public health physician and former WHO staffer specializing in epidemic policy, told The Epoch Times. "They get to decide what is a health emergency, and they are putting in place a surveillance mechanism that will ensure that there are potential emergencies to declare."
The WHO pandemic treaty is part of a two-track effort, coinciding with an initiative by the World Health Assembly (WHA) to create new global pandemic regulations that would also supersede the laws of member states. The WHA is the rule-making body of the WHO, comprised of representatives from the member states.