Ukraine is the new Afghanistan. From Chris Hedges at consortiumnews.com:
Proxy wars devour the countries they purport to defend. There will come a time when the Ukrainians will become expendable to the U.S. They will disappear, as many others before them, from U.S. national discourse and popular consciousness.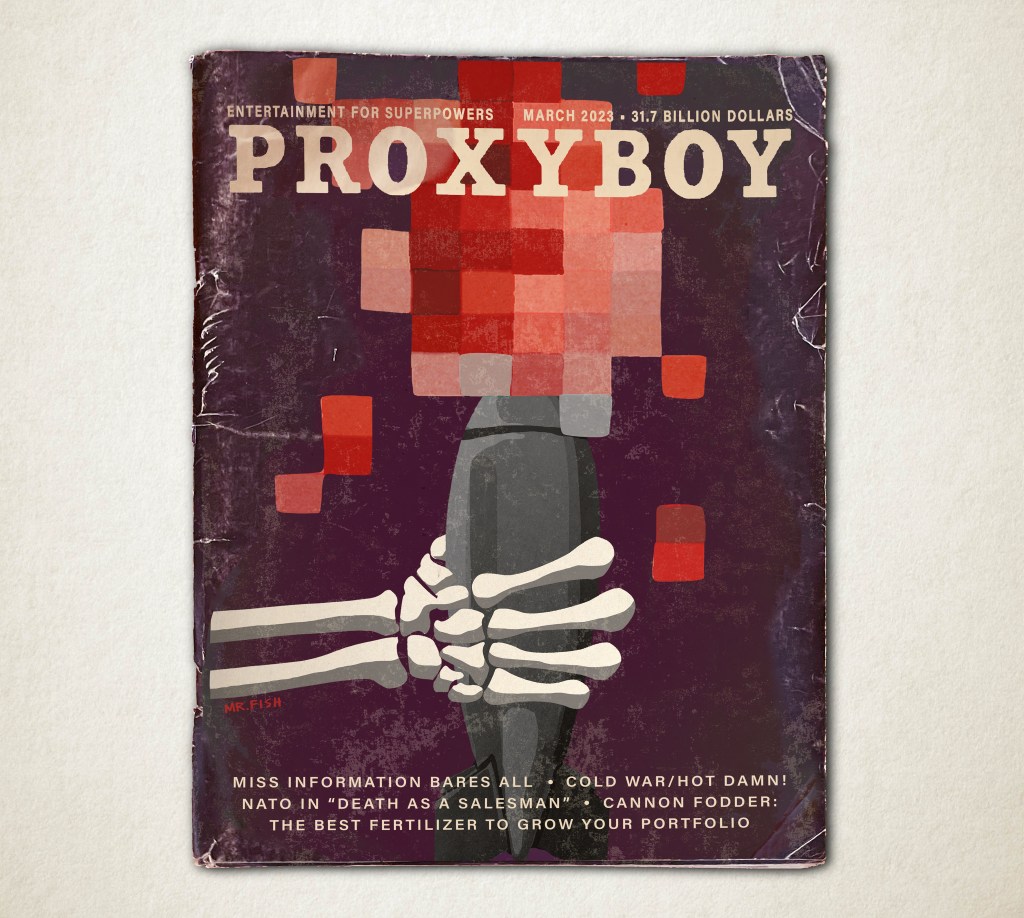 There are many ways for a state to project power and weaken adversaries, but proxy wars are one of the most cynical. Proxy wars devour the countries they purport to defend. They entice nations or insurgents to fight for geopolitical goals that are ultimately not in their interest.
The war in Ukraine has little to do with Ukrainian freedom and a lot to do with degrading the Russian military and weakening Russian President Vladimir Putin's grip on power. And when Ukraine looks headed for defeat, or the war reaches a stalemate, Ukraine will be sacrificed like many other states, in what one of the founding members of the C.I.A., Miles Copeland Jr., referred to as the "Game of Nations" and "the amorality of power politics."
I covered proxy wars in my two decades as a foreign correspondent, including in Central America where the U.S. armed the military regimes in El Salvador and Guatemala and Contra insurgents attempting to overthrow the Sandinista government in Nicaragua. I reported on the insurgency in the Punjab, a proxy war fomented by Pakistan.
I covered the Kurds in northern Iraq, backed and then betrayed more than once by Iran and Washington. During my time in the Middle East, Iraq provided weapons and support to the Mujahedeen-e-Khalq (MEK) to destabilize Iran. Belgrade, when I was in the former Yugoslavia, thought by arming Bosnian and Croatian Serbs, it could absorb Bosnia and parts of Croatia into a greater Serbia.
Proxy wars are notoriously hard to control, especially when the aspirations of those doing the fighting and those sending the weapons diverge. They also have a bad habit of luring sponsors of proxy wars, as happened to the U.S. in Vietnam and Israel in Lebanon, directly into the conflict.