"Double, double, toil and trouble, Fire burn and cauldron bubble." That's what Shakespeare had to say about the banking crises. From Bill Bonner at bonnerprivateresearch.substack.com: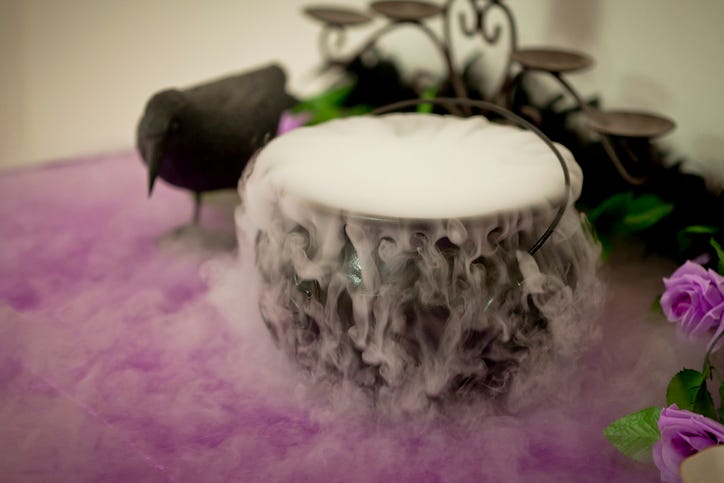 (Source: Getty Images)
Bill Bonner, reckoning today from San Martin, Argentina…
"Would I say there will never, ever be another financial crisis? You know probably that would be going too far but I do think we're much safer and I hope that it will not be in our lifetimes and I don't believe it will be."

~ Janet Yellen, June 20, 2017
According to a recent study, the US banking system – heavily regulated by Janet Yellen, her forerunners and successors – faces huge losses.
We are not experts in banking, but we think we understand the basic model. Banks take in cash from depositors and 'lend' it out or 'invest' it. The depositors can ask for their money back at any time. But the loans and investments only come back when they are ready. Between the two time periods, long and short, the banks can get squeezed…if depositors suddenly want their money back. Central banks were set up to prevent it. In a crisis, they provide solvent banks with liquidity.
But what if the banks aren't solvent? What if their 'assets' – loans and investments – go down? What if they loaned out money at 3% interest…and then interest rates go up to 5%? What if their investments – say in Amazon or Rivian – lose so much money that they can never give depositors back their money?
Broke and Broken
Here's the money line from academic researchers Erica Jiang, Gregor Matvos, Tomasz Piskorski and Amit Seru:
The U.S. banking system's market value of assets is $2 trillion lower than suggested by their book value of assets.
The net worth (book value) of the entire US banking industry is only $2.1 trillion. Which means, the whole banking system is already nearly insolvent. Busted. Broke. You can imagine what would happen if stocks went down another 10%…20%….or 40%. There would be Hell to pay.
No one would suggest subsidizing plumbers who install leaky pipes, nor providing grants for restaurants that make customers sick…but those groups don't have lobbyists!