Edward Snowden is a hero and it's good to see his autobiography is already a bestseller. From Gilbert Doctorow at antiwar.com: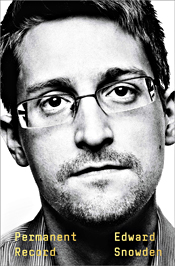 Edward Snowden's recently published autobiography Permanent Record became a bestseller instantly, before any critical reviews in major media, thanks to the author's notoriety. The reviews followed and they make for curious reading as I look over The Guardian, The Wall Street Journal, The New York Review of Books and The New Yorker. Though the reviewers take very different positions on Snowden, his villainy or heroism, they seem all to have read him very attentively and offer their readers many choice quotations from the book. Most of the reviews are fairly self-indulgent, none more so than Jonathan Lethem writing in The New York Review, who uses Snowden's book as springboard for a discursive narrative on his own life experience.
In what follows, I will try to stay close to the book, which I would call a 'page-turner' although the first half, or approximately 150 pages, are a yawn. From his earliest childhood up to his first postings abroad, in Geneva and then in Tokyo, Snowden was little more than a techie-nerd, a monomaniac with no exceptional characteristics other than his aptitude and growing skill set in his chosen field of systems engineering in the computer world. His personal growth occurred exponentially in the six years that followed and he emerges at the end of the book fully formed, a powerful defender of freedom of speech, of privacy on the Internet and throughout our world which has become broadly digital during his lifetime.