The loving hand of government is putting health insurance and health care out of reach for a steadily expanding pool of Americans. From Tyler Durden at zerohedge.com:
We have previously written extensively on America's soaring healthcare and health insurance costs (here, here, here and here), so instead of boring readers with even more words, here are some charts courtesy of Deutsche Bank that make a most persuasive case. Now if only the Fed, which is still convinced inflation is well below 2% and should keep easing, were to notice these.
We start with a very painful for many observation: after a period of modest quiet, healthcare inflation is soaring, with insurance inflation now the highest since before the financial crisis.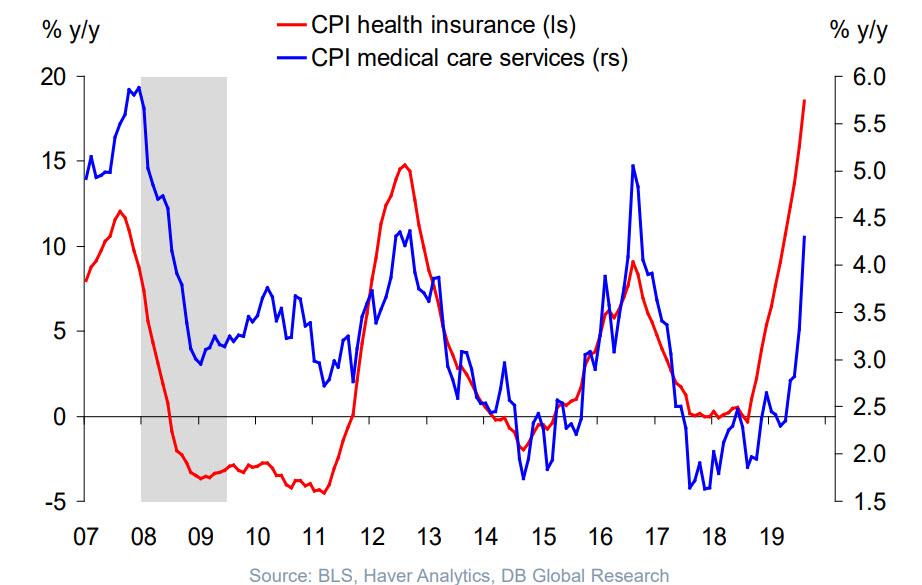 That's just the beginning though: it's only downhill from here for healthcare inflation. Or, rather, uphill.