Here at SLL we try to stay abreast of the burgeoning number of devices that are designed to rob us of whatever liberty we have left. From Katabella Roberts at The Epoch Times via zerohedge.com:
The mayor of Reno, Nevada, has filed a lawsuit against a private investigator and his company, alleging that he installed a tracking device on her car without her knowledge or consent, leaving her in constant fear.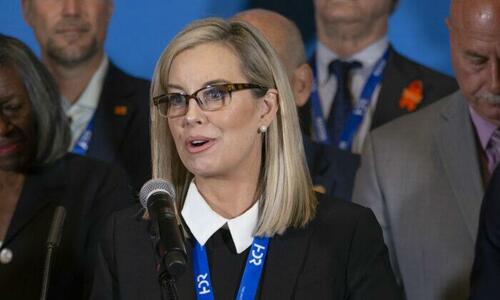 Hillary Schieve, an independent, filed the lawsuit (pdf) against private investigator David McNeely and 5 Alpha Industries in Washoe County's Second Judicial District Court on Dec. 15.
The complaint alleges that McNeely, at the request of an "unidentified third party," trespassed upon Schieve's private property and "surreptitiously installed a sophisticated GPS tracking device on the personal vehicle of Schieve, monitoring her every movement."
According to the complaint, the tracking device received minute-by-minute updates of her location, which lawyers for Schieve say was allegedly used to photograph and surveil Schieve, in violation of her privacy.
This, her lawyers say, caused her significant fear and distress.
"By tracking her, Defendants exposed Schieve to an unjustified and unwarranted risk of harassment, stalking, and bodily harm," the lawsuit states.
Lawyers for Schieve, who was re-elected to a third term as Reno's mayor last month, said she discovered the device by chance after a mechanic noticed it while he was working on her car.