The video on this one is even more interesting than Tony Podesta's reaction to it. From ibankcoin.com:
Tony Podesta has reportedly threatened Fox's "Tucker Carlson Tonight" hours after resigning from his role at the Podesta Group – a D.C. lobbying firm accused by a former executive of pedaling Russian influence along with fellow lobbyist and short-lived Trump campaign manager Paul Manafort.
Tony Podesta threatened "Tucker Carlson Tonight" after resigning. Wanted our reporting shutdown. #Tucker @FoxNews
2,830 Replies

13,924 Retweets

26,279 likes
UPDATE: The letter
Tony Podesta's Cease and Desist letter to Tucker Carlson: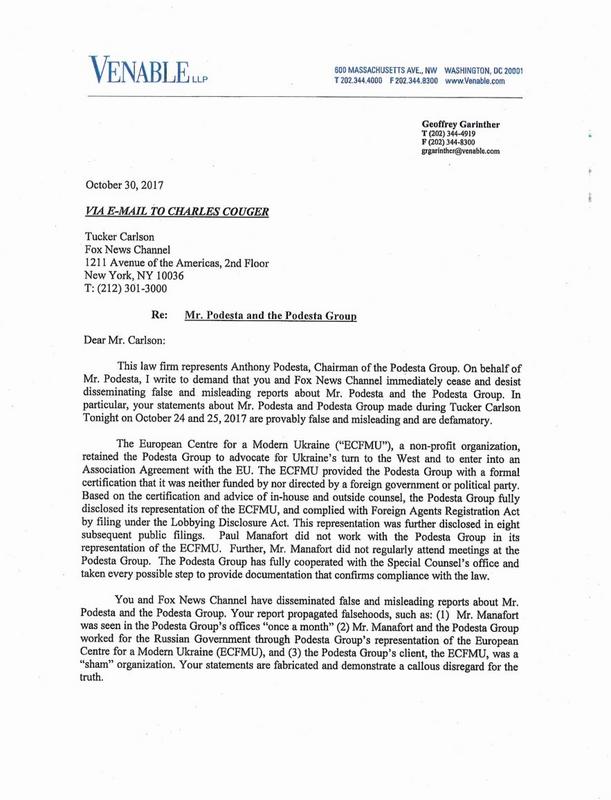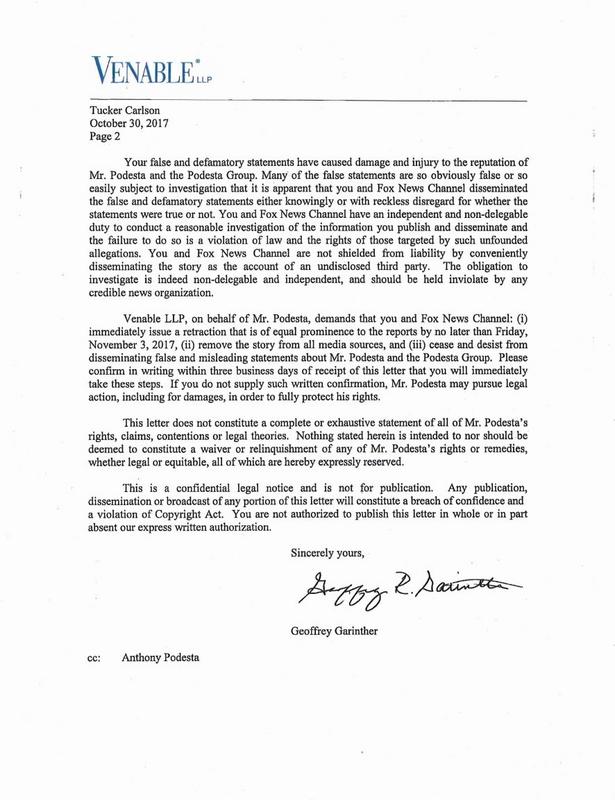 Manfort was indicted over the weekend on 12 counts ranging from tax fraud, money laundering and giving false statements between 2006 and 2015, and is currently under house arrest after turning himself over to the FBI Monday – fueling speculation as to whether Tony Podesta's sudden departure from his firm is connected.
Of note, Monday's indictment lists "Company A" and "Company B" as firms involved in the investigation – which NBC reports are the Podesta Group and D.C. Public Relations firm Mercury Public Affairs.
Last week Carlson reported that Tony Podesta is a central figure in Special Counsel Robert Mueller's investigation. Directly after his report, Carlson's show was contacted by a former long-time executive of the Podesta Group with "direct personal knowledge" of Tony Podesta's questionable activities, which Carlson divulged the next evening.
While the nature of Podesta's threat has not been made public, Carlson later tweeted "We're confident the Mueller probe will reveal a lot more about Tony Podesta's lobbying practices in the near future."
To continue reading: Tony Podesta Threatens Tucker Carlson After Bombshell Report On Russian Influence Peddling