Historically, a steadily flattening yield curve has a reasonably good record of predicting recessions. From Lakshman Achuthan and Anirvan Banerji at bloomberg.com:
Analysts shouldn't dismiss the yield curve's message just because inflation expectations have been declining in recent years.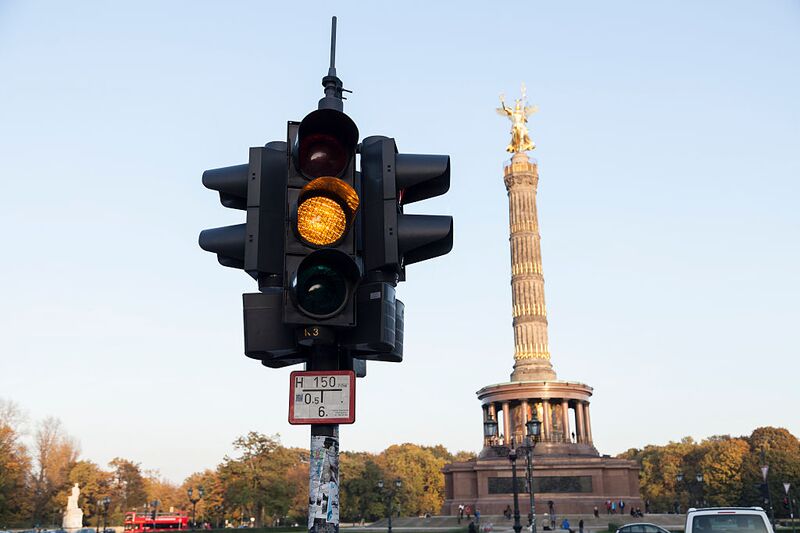 When it comes to the economic outlook, the bond market is smarter than the stock market. That Wall Street adage appears to be on the money from a cyclical vantage point, with key indicators in the fixed-income markets independently corroborating slowdown signals from the Economic Cycle Research Institute's leading indexes.
 The yield curve is widely considered to be among the most prescient indicators. That's why its flattening this year has been troublesome for an otherwise optimistic consensus to explain away.
This hasn't stopped optimistic analysts from dismissing the yield curve's message on the grounds that inflation expectations have been declining in recent years, or that foreign central banks like the European Central Bank and the Bank of Japan continue to artificially suppress their bond yields, pulling down U.S. yields. We're reminded of Sir John Templeton's warning that "this time it's different" are the "
four most costly words
in the annals of investing" — but that's effectively what it means to simply ignore the slowdown signals emanating from the fixed-income markets.
Of course, there's no Holy Grail in the world of forecasting, which is why we look at a wide array of leading indexes that each includes many inputs. From that vantage point, the yield curve flattening actually makes a lot of sense. Growth in ECRI's U.S. Short Leading Index, which doesn't include the yield curve, has been falling since early this year (top line in chart), pointing to a U.S. growth rate cycle downturn that should become evident in coming months.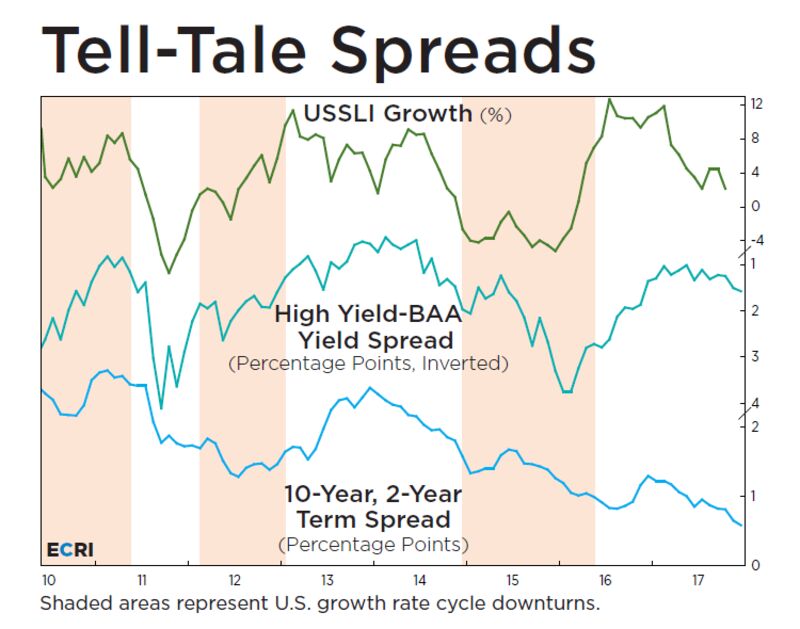 Next, please note the separate slowdown signal coming from the difference between the yields on junk bonds and investment-grade corporate bonds — also known as the quality spread (middle line, shown inverted). It has widened in recent months because the rising default risk for junk bonds during economic slowdowns makes their yields climb faster than those of investment grade bonds, which are less likely to default.
To continue reading: Bond Markets Really Are Signalling a Slowdown