When the European banking system melts down, you can be sure Deutsche Bank will be right in the middle of it. From Tyler Durden at zerohedge.com:
Just last week, Jeff Gundlach – in his latest DoubleLine investor call – cracked jokes that Deutsche Bank's imploding stock, which has been hitting fresh all time lows virtually every day, has a major support area at €0.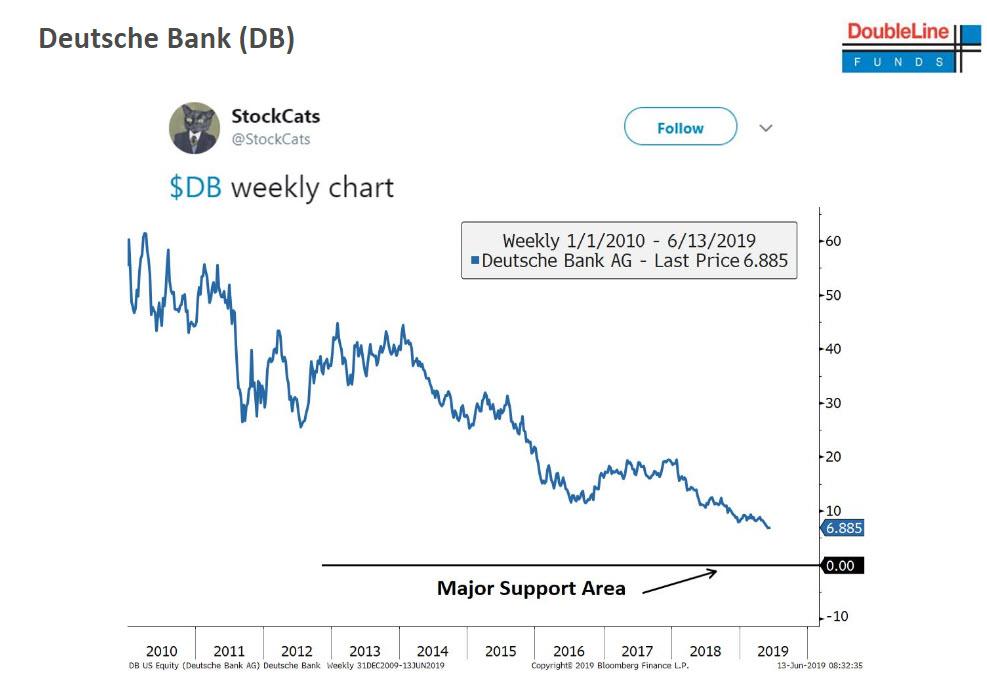 Once again, he was on to something because now, just a few days later, the FT reports that the bank which was this close to nationalization in 2016, and failed to consummate a merger with that "other" German bank, Commerzbank, is preparing to roll out Plan Z: amid a deep overhaul of its trading operations (read: mass terminations), the biggest German lender is set to roll out a "bad bank" holding some €50 billion in toxic assets, in a plan that was quite popular in the depths of the global financial crisis.
Meanwhile, as part of CEO Christian Sewing's ongoing restructuring of DB away from investment bank, "the bank's equity and rates trading businesses oustide continental Europe will be severely shrunk or closed entirely as part of the revamp", while managers are also set to unveil a new focus on transaction banking and private wealth management.