Michael Burry was one of the heroes of Michael Lewis's book The Big Short. Now he's got another big short. From Tyler Durden at zerohedge.com:
Last week, the Big Short's Michael Burry sparked a fresh wave of outrage among the Gen-Z and algo traders (if not so much the handful of humans who have actually witnessed a bear market) on Wall Street, by calling the darling of modern capital markets – passive, or index/ETF, investing – the next CDO bubble. Echoing what many skeptics before him have said, Burry argued that record passive inflows, coupled with active fund outflows which suggest passive equity funds will surpass active by 2022 according to BofA…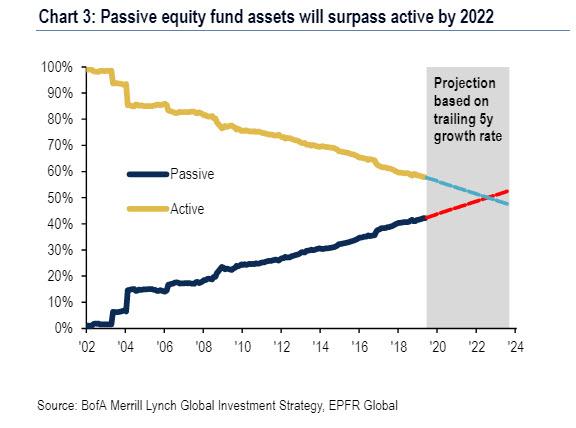 … are distorting prices for stocks and bonds in much the same way that CDOs did for subprime mortgages. Eventually, the flows will reverse at some point, and when they do, "it will be ugly."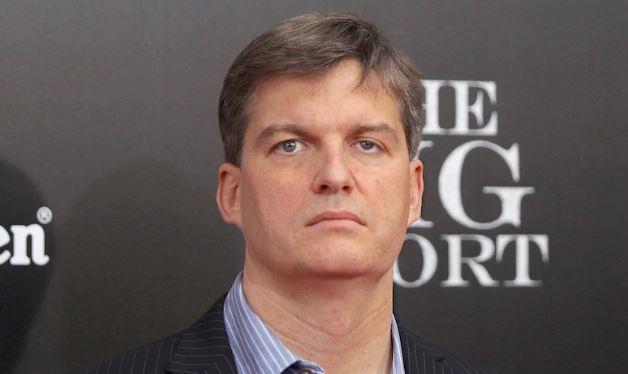 This nascent passive bubble is also why Burry had avoided large caps and was focusing entirely on small-cap value stocks: to Burry, they tend to be underrepresented in index funds, or left out entirely, which is why they are i) cheap and also why ii) when the passive bubble bursts, they will be the few names left standing.