The Fed will have to get more printing presses and run them 24/7 to have any chance of bailing out the billions in corporate debt that will otherwise default. From Simon Black at sovereignman.com;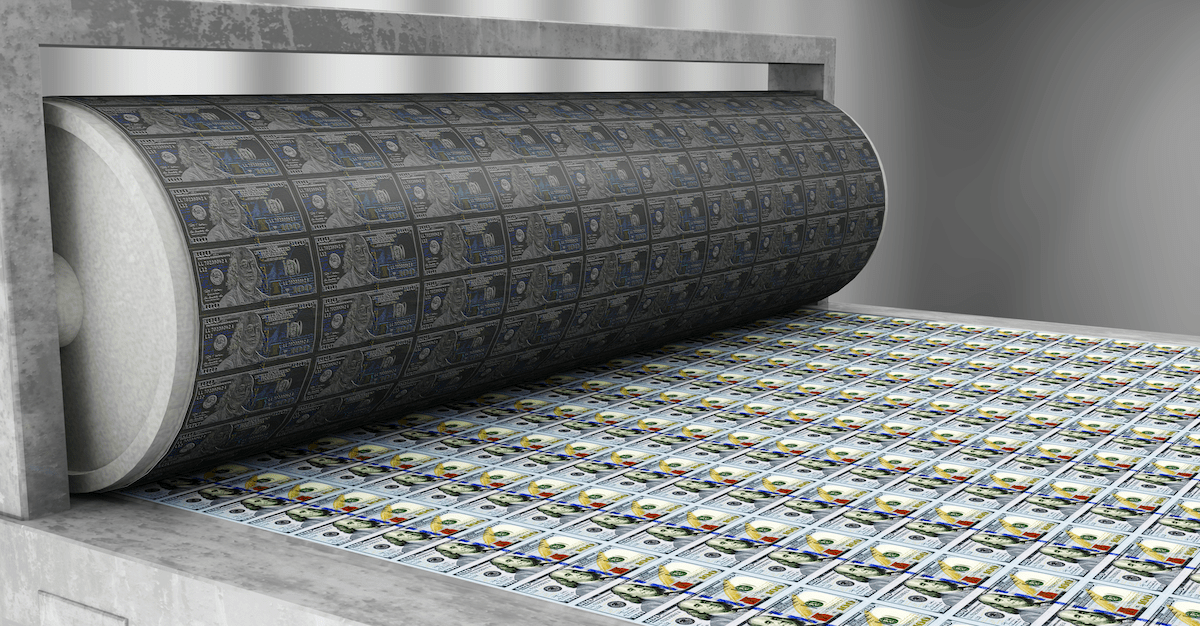 Just when you thought they couldn't come up with any more crazy ideas, the Federal Reserve announced last night that they will start buying Exchange Traded Funds, effective immediately.
Just to be clear, this means that the Fed is going to conjure money out of thin air, and then use that new money to buy ETFs.
But not just any ETF. The Fed is specifically targeting ETFs that own corporate bonds.
The key idea here is that the Fed is trying to bail out bankrupt companies across the Land of the Free.
Under normal circumstances, most medium and large businesses regularly issue corporate bonds (which is a type of debt) to help fund their companies.
This is pretty normal; even very strong and healthy businesses regularly go into debt by issuing bonds.
For example, Apple has been wildly profitable for years. But the company has about $90 billion in debt according to its most recent financial statements, plus they just issued another $8 billion in bonds last week.
Companies all over the world do this, and the total size of the global corporate bond market is absolutely enormous– tens of trillions of dollars.