Somebody needed to put media and political darling Greta Thunberg in her place, and who better than Vladimir Putin? From Tyler Durden at zerohedge.com:
Russian President Vladimir Putin on Wednesday chided Swedish environmentalist Greta Thunberg and her adult handlers, after the 16-year-old gave an emotional speech at the UN late last month.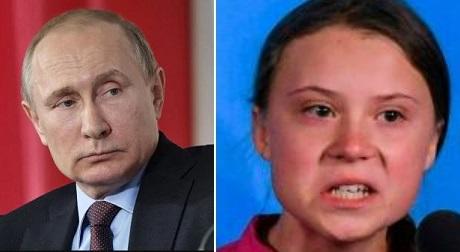 "Sure, Greta is kind, but emotions should not control this issue," said Putin.
"Go and explain to developing countries why they should continue living in poverty and not be like Sweden," he added, before saying that it was deplorable how some groups are using Thunberg to achieve their own goals.
In her speech last week, Thunberg lashed out at the United Nations – saying "You have stolen my dreams and my childhood with your empty words."