In February 2018 Representative Devin Nunes wrote a memo alleging the FBI abuse the FISA process and the FISA court, for which he received heaps of scorn and condemnation. Turns out he was right. From Tyler Durden at zerohedge.com:
In her usual succinct and clarifying manner, The Wall Street Journal's Kimberley Strassel took to Twitter overnight to summarize the farcical findings within the Horowitz Report (and Barr and Durham's responses).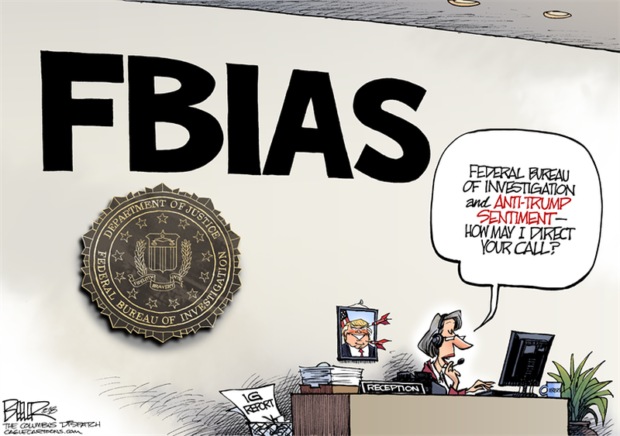 In sixteen short tweets, Strassel destroyed the spin while elucidating the key findings of the Horowitz report (emphasis ours):
Yup, IG said FBI hit threshold for opening an investigation. But also goes out of its way to note what a "low threshold" this is.
Durham's statement made clear he will provide more info for Americans to make a judgment on reasonableness.
The report is triumph for former House Intel Chair Devin Nunes, who first blew the whistle on FISA abuse. The report confirms all the elements of the February 2018 Nunes memo, which said dossier was as an "essential" part of applications, and FBI withheld info from FISA court
Conversely, the report is an excoriation of Adam Schiff and his "memo" of Feb 2018.
That doc stated that "FBI and DOJ officials did NOT abuse the [FISA] process" or "omit material information."

Also claimed FBI didn't much rely on dossier.