Will the Federal Reserve conjure up enough of its debt to buy the government's upcoming mountain of debt? From Tyler Durden at zerohedge.com:
Last week, the Treasury shocked the world when it announced that in the current quarter (the 3rd of the fiscal year), the US will need to sell a mindblowing, record $3 trillion (pardon, $2.999 trillion) in Treasurys to finance the US money helicopter.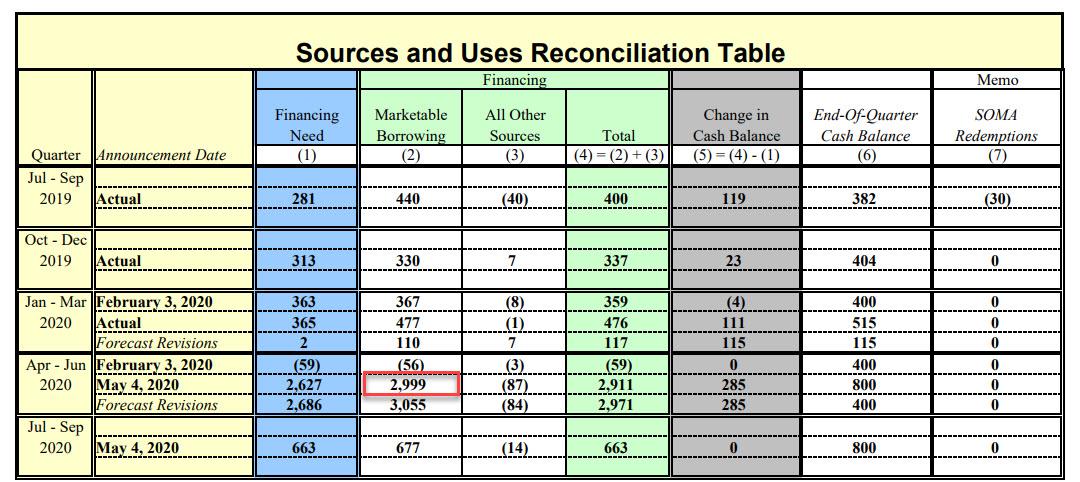 This, after selling $807 billion in the first half of the fiscal year, and another $677 billion in the quarter ending Sept 30.
And since it is just a matter of time before Congress has to pass yet another fiscal package which will be at least another trillion dollars, and up to $3 trillion if the Democrats get their wish, one can say that Guggenheim's projection of over $5 trillion in debt issuance this calendar year will be wildly conservative.