Great Britain is suffering through the same criminality and government malfeasance as the U.S. From M.A. Richardson at theburningplatform.com:
Authored by M.A.Richardson via TheDuran.com,
"The farther backward you can look, the farther forward you are likely to see."

– Winston Churchill
Twenty-two police officers injured as Brixton party ends in violence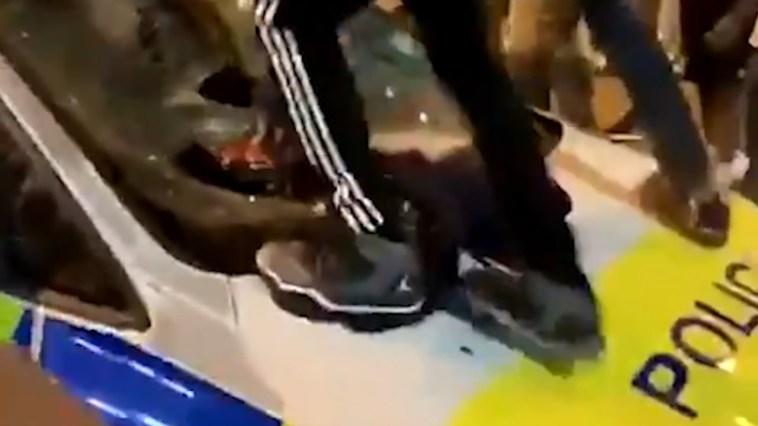 The US and Britain are at their most perilous point in one hundred years. Once stable democratic nation states made great through struggle and suffering to gain comparative freedom at huge sacrifice to their own population are throwing it all away.  The speed and ferocity of the attack is frightening, but this has been building for years, spreading from the 60s onwards through the university teaching  systems, unquestioned. It emerged into the public arena as political correctness as each generation of students became more radical. Then came the final push to silence opposition with wokism, virtue-signalling, identity politics, and now racial division, an aberration of democracy and freedom of speech.
The Trump presidency has been under a continual coup, even before taking office.  Involvement from the top down of Obama and his administration and security services is an inconvenience for the Democrats, and many Republicans feel the same. What it does show, is that at this moment in the history of the United States, the deep state are above the law. We are waiting for Attorney General Barr to prove otherwise, but since he has already stated it is unlikely that Obama or Biden will be called to testify, he has issued a free pass, move along, nothing to see. All is swept aside on a media tide of attacks on democracy and the rule of law by the radical left, as BLM take control and politicians scamper down rabbit holes trying to avoid the buckshot.  Those who control the media control the narrative, never more true than it is today, as truth becomes fiction and fiction fact.