This is a probably a pretty good assessment of what our rulers have in store us. From Stephen Guinness at zerohedge.com:
A few weeks after the World Economic Forum launched their 'Great Reset' initiative, it was followed up with the release of a new book titled, 'Covid-19: The Great Reset', authored by the executive chairman of the WEF, Klaus Schwab, and Senior Director of the Global Risk Network at the institution, Thierry Malleret.
Having read the book I wanted to share with you some initial thoughts on the potential significance of the publication.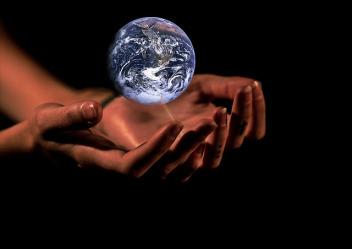 As touched upon in my last article, there are 5 planks to the Great Reset – economic, societal, geopolitical, environmental and technological – all of which the book covers in detail. But I want to focus largely on the conclusion, as it is here where the author's motivations and rationale for championing a Great Reset, in the wake of Covid-19, become clearer.
Schwab and Malleret characterise the future direction of the world as 'The Post Pandemic Era', a phrase that is repeated ad nauseam throughout. Rather than define it to a particular outcome, the authors opt instead to ask whether this new era will be marked by more or less cooperation between nations. Will countries turn inward resulting in the growth of nationalism and protectionism, or will they sacrifice their own interests for greater interdependence?