Yet another reason to flee social media: the police monitor it. From Tyler Durden at zerohedge.com:
A Palm Beach woman who joked on Facebook about dumping 'thousands of masks' on the lawn of the county commissioner got a visit from the Sheriff's office on Feb. 12, after authorities had surveilled the conversation.
Angelique Contreras, a mother of three, was discussing the county's new policy to exclude people who refuse to wear masks from public meetings, when a man named Anthony Collins joked about leaving "hundreds of bags of garbage" on the lawn of the county commissioner, to which Contreras added "Thousands of Mask(s)."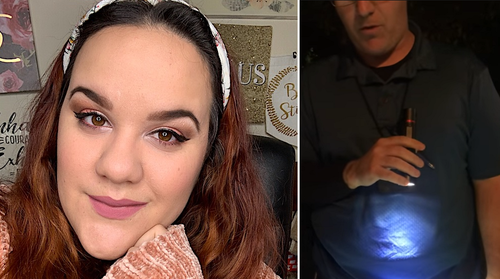 Later, an officer with the Palm Beach County Sheriff's Office who identified himself as Detective Horton showed up at Contreras' house and warned her against 'trespassing' and illegal activity, according to WND.com.
"The reason why we're here is, bothering you on a Friday night, is, I guess you and some guy named Anthony were posting on social media that you were gonna go trespass on a county commissioner's property, dump garbage on her property," says Horton.
"I didn't say that I would dump garbage on her property," Contreras replied.
"That's the discussion you guys were having," Horton replied.
"No I wasn't," Contreras shot back.
"I can show you the post," replied Horton – to which Contreras said "I plead the Fifth."
The only crime committed by Contreras was filming the encounter in vertical mode. Watch: