In a free society the answer is no. From Alan Dershowitz at gatestoneinstitute.org:
The fact that we even have to ask these questions demonstrates the precarious state of freedom of speech and the marketplace of ideas in the cancel culture….
Professors are being fired for private discussions of grades and race. Students are terrified of expressing politically incorrect views, especially about race, sex, sexual orientation and even politics. Even silence is not always an option.
There are several exceptions to this cancel culture rule. You can say almost anything negative about Jews, as evidenced by the recent Grammy awards, during which three overt anti-Semites were honored. These bigots did not even try to disguise their anti-Semitism behind the facade of anti-Zionism.
There has never been a time when respectful and nuanced debate has been more needed, especially about race and other taboo subjects— taboo unless you toe the line of political correctness.
Slate's decision to suspend Peska strikes a blow against diversity. Yes, diversity! —which includes diversity of views about every issue including how best to deal with racism and how best to achieve equality.
Slate should end Peska's suspension, apologize to him, and encourage debate about the issue over which he was suspended.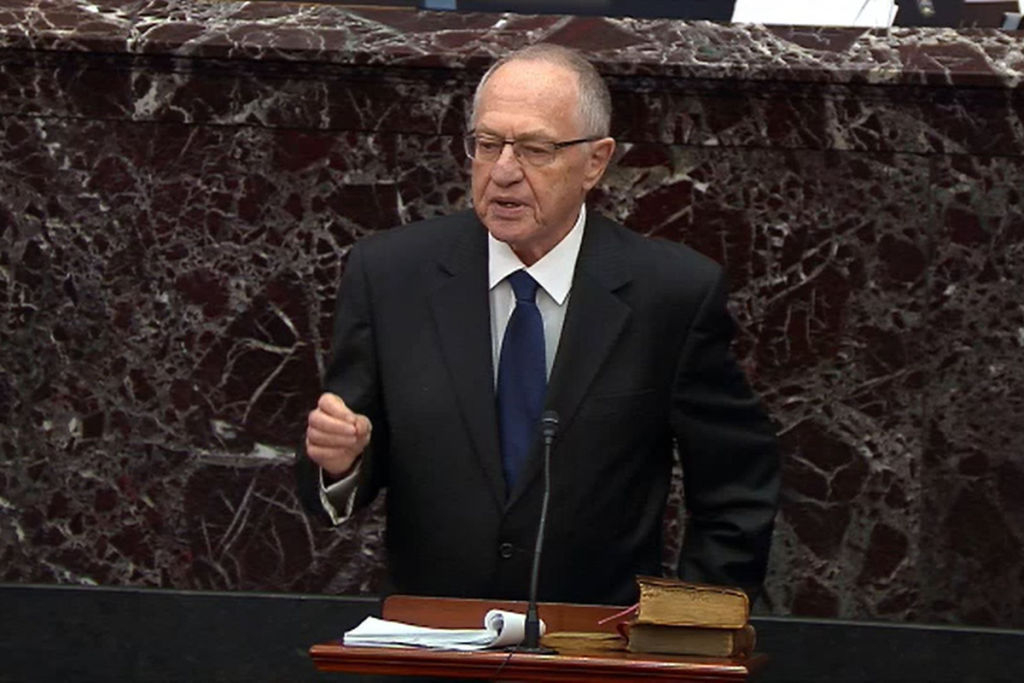 Professors are being fired for private discussions of grades and race. Students are terrified of expressing politically incorrect views…. Pictured: photo of Alan Dershowitz, Felix Frankfurter Professor of Law, Emeritus at Harvard Law School. (Photo by Senate Television via Getty Images)
Slate — the online magazine known for its provocative content—has indefinitely suspended one of its star podcasters, Mike Peska, for debating with a colleague, on an inter-office messaging platform, whether it is ever appropriate for a non-Black person to use the N-word in the context of a discussion about race. It is not clear whether in the course of the discussion Peska actually uttered the word itself or just used the term "n-word."