If the supply of racist incidents is insufficient, they'll just have to make some up. From Dinesh D'Souza at theepochtimes.com: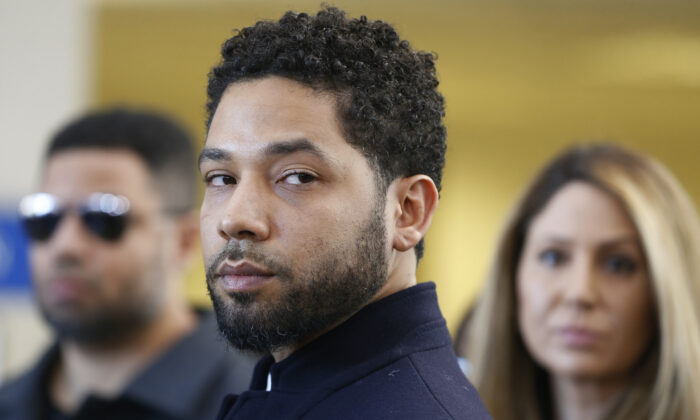 Commentary
The students, administration, and faculty of Albion College in Michigan were driven into a frenzy a couple of weeks ago when racist and anti-Semitic graffiti surfaced in a dorm stairwell and photos were posted to a local news Facebook group.
The photos included messages such as "White Power" and "KKK."
Now the campus police have discovered that a 21-year-old black student was responsible. He has admitted creating the graffiti, and video evidence corroborates his confession, police said.
Here we go again! Another fake racial incident, another hoax perpetrated by a supposed victim. This is Jussie Smollett all over again. Fake racial incidents are now commonplace both on campus and in the culture. So the first interesting question is: Why would someone seek to orchestrate a horrific event that didn't really happen?
It can't be that the perpetrators, from Smollett to the black student at Albion, are merely trying to call attention to a social problem so that it can be promptly addressed. Blacks didn't have to stage lynchings in the late 19th century, because tragically there were a lot of them going on in plain sight. Moreover, why would Smollett and his campus counterparts seek to pin the blame on innocent parties for what they did not in fact do?
A good way to understand this bizarre phenomenon is to turn to the discipline of economics, and specifically to the law of supply and demand. It seems that, both on the university campus and in the culture, the demand for racism exceeds the supply. To put it differently, there's an enormous desire to find racism, and there's not enough racism to be found.