If it will shut up just one mask-mandate Karen . . . . From Tyler Durden at zerohedge.com:
According to the relentless pro-mask propaganda, this wasn't supposed to happen.
For the better part of the past year, the US public was bombarded with "science" how only the wearing of a mask (or two masks, or three masks or more) was the only thing that stood between the Western way of life and Armageddon (despite the periodic emergence of cold, hard data showing no improvement in covid transmission in states that mandated masks vs those that did not, at least until Twitter decided to ban it). Then, one month ago, Texas had had enough and its governor shocked the Faucis of the world – and the White House – when he declared that the mask mandate in the state was officially over.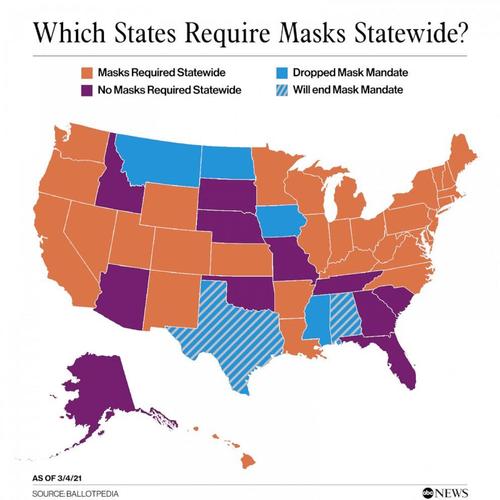 What happened then?
Well, in a development that would likely shock Dr. Fauci, newly confirmed Coronavirus cases in Texas plunged to their lowest since June, roughly three weeks after the state lifted its mask mandate and reopened businesses.