It's extraordinarily difficult to reach any kind of meaningful agreement with someone you and your political party have been denigrating for over five years. From Philip Giraldi at unz.com: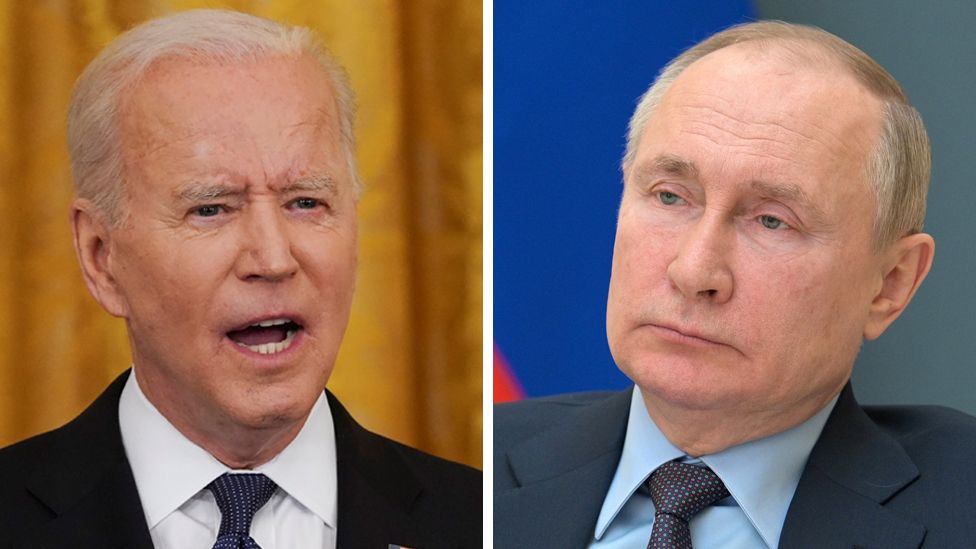 With the exception of his perseverance in a long overdue withdrawal from Afghanistan, President Joe Biden has been assiduously pursuing policies that make the world a more dangerous place for Americans, up to and including opening up the country's southern border to waves of illegal immigration. Ironically, if an opinion poll were to be taken in the United States it would likely show that most respondents regard the Republicans as America's designated conflict-friendly party based on the fact that the GOP is considered to be more "conservative" and therefore more likely to resort to force. But that assumption is not actually true as the Republican Party historically has been reluctant to embrace foreign engagements while presidents like Ronald Reagan, George H.W. Bush and even Donald Trump were measured in their responses to developing international crisis situations. Trump, for all his aggressive language and several missteps, actually started no new wars and may even have been genuine in his desire to extricate from foreign conflicts only to be circumvented by his advisers and the entrenched government bureaucracy. He was widely condemned as a "Putin puppet" even though the bilateral relationship actually worsened during his time in office due to his inability to overcome the Establishment forces lined up against him.
Historically speaking, it is the Democrats who can be credited with conniving to enter both the First and Second World Wars while more recently entering into wars that served absolutely no national interest in places like Libya and Syria. They can also get credit for increasing the use of one-off cruise missile attacks supplemented by terrorism-like tactics that might reasonably be construed as war crimes, to include killing civilians using drones based solely on the target fitting a "profile."
It might be reasonably argued that Washington has only one really important bilateral relationship and that is with Russia since Moscow alone has the capability to destroy the United States. There too it was the Democrats who seemingly deliberately sought to turn a post-Cold War reconstruction of Russia into a looting of the country's natural resources combined with an encroachment of NATO right up to the Russian border, both initiated and implemented under Bill Clinton. The relationship has been suffering ever since, nearly leading to war when Barack Obama's Administration spend $5 billion overthrowing a government friendly to Russia in Kiev in 2014. Russia has repeatedly claimed, not without some justification, that successive American administrations have continued that process, using various means to undermine and replace the Putin government.