Darryl Cooper's answer is simple and compelling, based on a string of verified facts. From Cooper at zerohedge.com:
As the ruling class went to absurd lengths to try and dismantle Donald Trump, pissed off supporters watched in horror as a captured media peddled lie after lie – typically based on anonymous leaks from deep state bureaucrats, and as  powerful agents within America's intelligence apparatus falsified evidence and collaborated with foreign operatives paid by Trump's political opponents.
In doing so, they exposed themselves to anyone not already paying attention.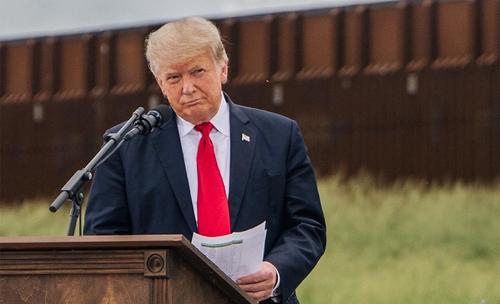 Darryl Cooper, aka @MartyrMade, has assembled what might be the most accurate summation of why Trump supporters – the vast majority of conservatives – are livid after the past five years. Cooper, a researcher and writer, is the co-host of The Unraveling Podcast with retired US Navy SEAL commander Jocko Willink, and has hosted several deep-dive podcasts on a number of topics.
Read below:
(continued via Threadreader, emphasis ours)
Here are the facts – actual, confirmed facts – that shape their perspective: 1) The FBI/etc spied on the 2016 Trump campaign using evidence manufactured by the Clinton campaign. We now know that all involved knew it was fake from Day 1 (see: Brennan's July 2016 memo, etc). These are Tea Party people. The types who give their kids a pocket Constitution for their birthday and have Founding Fathers memes in their bios. The intel community spying on a presidential campaign using fake evidence (incl forged documents) is a big deal to them.
Everyone involved lied about their involvement as long as they could. We only learned the DNC paid for the manufactured evidence because of a court order. Comey denied on TV knowing the DNC paid for it, when we have emails from a year earlier proving that he knew. This was true with everyone, from CIA Dir Brennan & Adam Schiff – who were on TV saying they'd seen clear evidence of collusion w/Russia, while admitting under oath behind closed doors that they hadn't – all the way down the line. In the end we learned that it was ALL fake.