Put this in the believe-it-when-you-see-it bucket. From Lee Smith at The Epoch Times via zerohedge.com:
Recent media reports point obliquely to significant developments in John Durham's special counsel investigation. He's using a grand jury to subpoena documents and witness testimony regarding the FBI's illegal spying operation against Donald Trump's 2016 presidential campaign. And now stories in the Wall Street Journal and Washington Post say Durham may be looking to make criminal charges against "lower-level FBI agents" as well as outside sources who passed false information to federal law enforcement.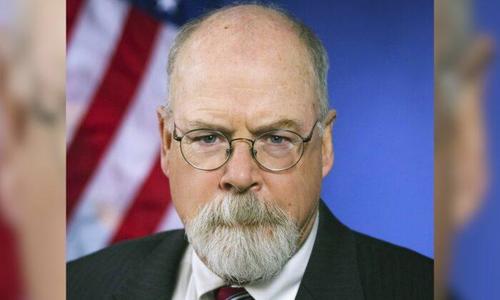 If that's accurate, the latter category could include political operatives, foreign spies, big-name Beltway lawyers, journalists, and computer experts. But current and former government officials say the reports seem intended to shape the narrative on behalf of those Durham may really have in his crosshairs—senior FBI officials, including former Acting Director Andrew McCabe.
Since the November election, I've expressed skepticism regarding Durham's investigation. Without Durham's former boss Attorney General William Barr holding anyone accountable before the 2020 vote, there was nothing stopping the FBI and other federal agencies from continuing to interfere in elections on behalf of their preferred candidates. There was also nothing ensuring that Durham would be allowed to continue his probe with a Trump loss.
With Durham now working under the auspices of Joe Biden's Justice Department, his ability to make his findings public, never mind bring charges, might be limited. According to the reports, Durham's witnesses want Attorney General Merrick Garland to shut him down. And the president likely concurs.
Biden was the number two official in an administration that spied on a presidential campaign and then Trump's transition team. He offered advice on how to frame Trump's national security adviser Gen. Michael Flynn. Even a man in cognitive decline as Biden appears to be would see that allowing his co-conspirators to be exposed to legal risk might tempt them to detail his role in full.