Kamala Harris seems determined to prove her own worthlessness, a proposition for which many don't need further proof. From Tyler Durden at zerohedge.com:
One question which persisted throughout last week's incredibly botched and woefully ill-prepared US evacuation from Afghanistan, which is still spiraling into what will be a weeks-long logistics nightmare, was: where's Kamala Harris?
No doubt seeking to put distance between herself and the unfolding fiasco which proved such a political bomb for Biden that even CNN and other normatively sycophantic networks momentarily turned on the Democratic president, she wasn't heard from for days. One headline questioned: Where's Kamala? 'Last person in room' Harris silent 6 days amid Afghan pullout chaos.
Vice President Harris kicked off her planned tour of southeast Asia, arriving in Singapore on Monday. And though the purpose of this her second foreign trip as Biden's VP is shoring up support from regional allies to counter Chinese influence, the ongoing Afghan debacle is taking center stage. She said during her Singapore press conference that the US remains "singularly focused" on completing the ongoing urgent evacuations of Americans in Afghanistan.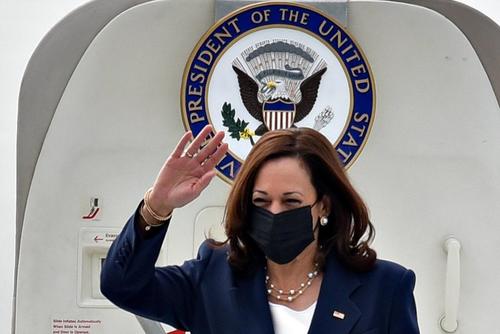 Sounding on the defensive and clearly attempting to preempt the avalanche of criticism being heaped on the US administration both at home and internationally, she said while standing alongside Singapore's Prime Minister Lee Hsien Loong that the time for evaluating how things were executed will come later.