Europe and China are both in the throes of energy shortages and it's not yet winter. From Tyler Durden at zerohedge.com:
At least 20 Chinese provinces and regions making up more than 66% of the country's GDP have announced some form of power cuts. Guangdong province, the southern industrial hub, is cutting ~10% of its peak power demand…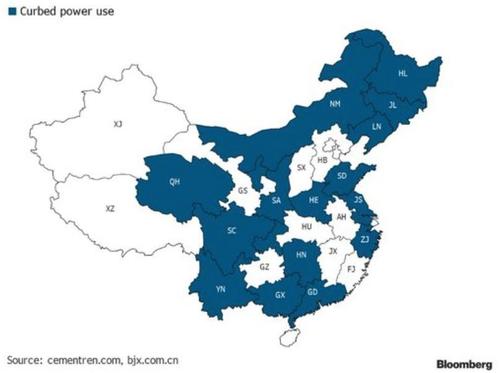 And as the severe power crunch hits major industrial hubs in China's northeastern heartland, top political leaders face mounting pressure from businesses and citizens to solve the crisis through increasing coal imports to keep the lights on and factories humming. 
Reuters spoke with Han Jun, governor of the northeastern province of Jilin, who said new coal suppliers are needed from Russia, Mongolia, and Indonesia. He added the province would also need to acquire coal mining contracts in the neighboring region of Inner Mongolia to ensure adequate supply.
Jilin is one of the ten provinces that have been hit hard by the power crunch. The government has rationed power to energy-intensive heavy industries like steel, cement, and aluminum plants to solve the problem, but that has yet to work. Power plants are also facing a surge in thermal coal prices and are unwilling to pass on to consumers.