Remember the maxim, "the punishment should fit the crime." Politics has thrown that out the window. Politically favored cause: no punishment. Politically disfavored cause: Siberia. From Tyler Durden at zerohedge.com:
An Oklahoma judge has just reminded Americans that there's at least one judge in on the US District Court in Washington (which is handling the bulk of the Jan. 6 cases) who isn't a Democrat.
Judge Trevor McFadden admonished prosecutors this week after handing down a more-lenient-than-expected sentence to Danielle Doyle, 37, who was given two months of probation on Friday for her involvement in the Jan. 6 demonstrations. Prosecutors had asked the judge to sentence Doyle to home confinement.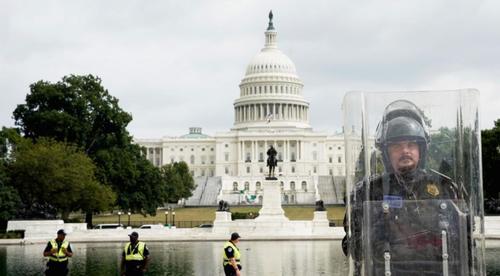 Doyle pleaded guilty in July to illegally demonstrating inside the Capitol, which she admitted to entering through a broken window.
She spent a total of 24 minutes in the building and there's no evidence she committed any acts of violence or property damage.
In his statement, the judge openly questioned the prosecution's "credibility," wondering aloud why the DoJ hasn't indicted any more of those arrested during the riots in Washington during the Black Lives Matter-inspired protests from last summer.