This is an honor roll of a few brave doctors and scientists who dared to challenge the official line. From Patricia Adams and Lawrence Solomon at The Epoch Times via theburningplatform.com: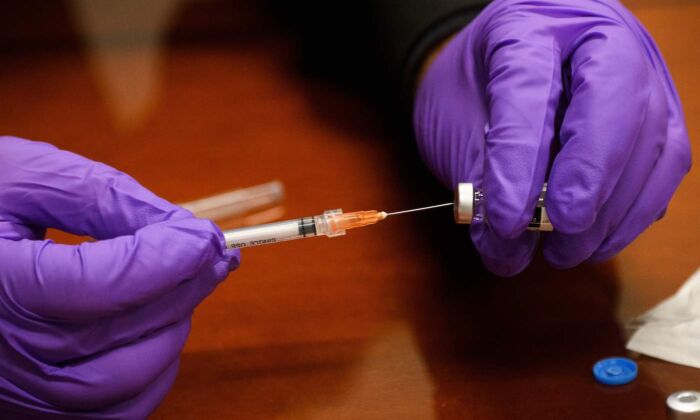 Vaccine skeptics, vaccine refusers, vaccine deniers—these anti-vaxxers are scourges whose ignorance and misinformation are responsible for countless COVID-19 deaths, our public health authorities attest. Stamping their message out is so important that those with the biggest megaphones are being outed, threatened, and fired from their academic and medical posts, and wherever else they might be found.
So, who are these health heretics whose dangerous rhetoric is questioning prestigious public bodies such as the World Health Organization and the Centers for Disease Control and Prevention, blue-chip pharma companies such as Pfizer and Johnson & Johnson, and the great majority of governments?
Dr. Peter McCullough, the author of more than 1,000 publications with over 500 citations in the National Library of Medicine, is one of the most outspoken critics of government COVID policies. He testified to the Texas Senate HHS Committee that his treatment protocol, including hydroxychloroquine and ivermectin, led to an 85 percent reduction in mortality. He also has been critical of mass COVID-19 vaccination, in part given safety concerns about the vaccines.
"Today, we have 800 cases of young people developing myocarditis, or inflammation of the heart," McCullough, a cardiologist and internal medicine physician, said in a webinar in June. "I'm going to opine that because there is no clinical benefit whatsoever in young people to get the vaccine that even one case is too many."
McCullough's past positions include membership on President Bill Clinton's advisory panel to health care and chair of more than 24 data safety monitoring boards for the National Institutes of Health and the Food and Drug Administration. Following his criticisms of COVID policies, McCullough lost his positions (pdf) as vice chief of internal medicine at Baylor University Medical Center and chief of cardiovascular research at the Baylor Heart and Vascular Institute. He has been removed from his editorship of Cardiorenal Medicine, and he expects to be stripped of all eight of his professional accreditations.