Maybe the new commander has noticed an abnormally large number of young, fit, athletes are dropping dead or contracting serious heart ailments after getting vaccinated. From Tyler Durden at zerohedge.com:
The Biden administration is having another bad week. One day before an appeals court upheld a stay against Biden's 'vaccine-or-test' requirement for private businesses, the Oklahoma National Guard 'rescinded' the Pentagon's requirement that service members receive the COVID-19 vaccine.
On Wednesday, Oklahoma Gov. Kevin Stitt announced Army Brig. Gen. Thomas Mancino as the state's new adjutant general – replacing Army. Maj Gen. Michael Thompson, a vaccine advocate who was previously scheduled to transfer command to Mancino on Jan. 15, 2022 according to the Oklahoman.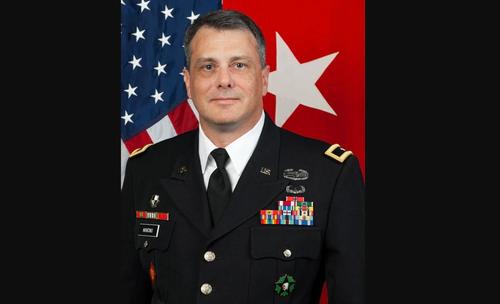 Mancino's first order of business? A memo formally 'rescinding' the Covid-19 vaccine requirement for Guardsmen.
"No Oklahoma Guardsman will be required to take the COVID-19 Vaccine," it reads, adding that Gov. Stitt is the force's "lawful Commander in Chief" when not mobilized by the federal government.
"No negative administrative or legal action will be taken against Guardsmen who refuse the COVID-19 vaccine."