Somehow the Counterterrorism Division overlooked the groups spearheading the riots in the summer of 2020, although they were certainly spreading terror. Are pissed off parents griping at school board meetings in the same league? The question answers itself. From Tyler Durden at zerohedge.com:
House Republicans in the Judiciary Committee have sent a Tuesday letter to Attorney General Merrick Garland after an FBI whistleblower provided 'a protected disclosure' revealing that "the FBI's Counterterrorism Division is compiling and categorizing threat assessments related to parents, including a document directing FBI personnel to use a specific "threat tag" to track potential investigations."
The evidence – an email sent the day before Garland testified on October 21 – "referenced your October 4 directive to the FBI to address school board threats and notified FBI personnel about a new "threat tag" created by the Counterterrorism and Criminal Divisions."
"This disclosure provides specific evidence that federal law enforcement operationalized counterterrorism tools at the behest of a left-wing special interest group against concerned parents," the letter continues.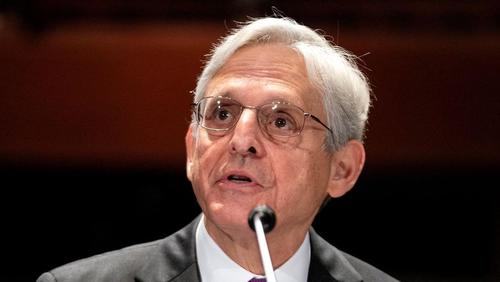 The new information directly contradicts Garland's sworn testimony.