The inflation genie is well and truly out of the bottle. From Wolf Richter at wolfstreet.com:
Inflation for Urban Wage Earners & Clerical Workers (CPI-W) = 7.6%. Fed is still pouring fuel on the raging fire.  Most reckless Fed ever.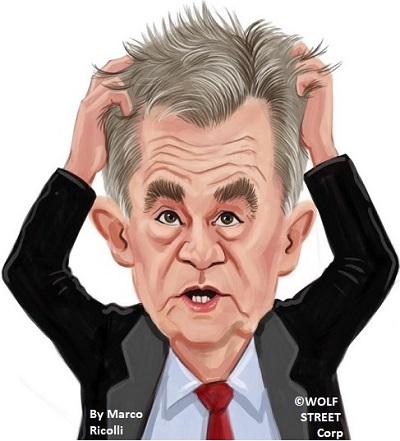 Fed Chair Jerome Powell's reaction to today's WOOSH inflation blowout, as captured by cartoonist Marco Ricolli for WOLF STREET.
The broadest Consumer Price Index (CPI-U) spiked by 0.8% in November from October, and by 6.8% from a year ago, the highest since June 1982, according to data released by the Bureau of Labor Statistics today.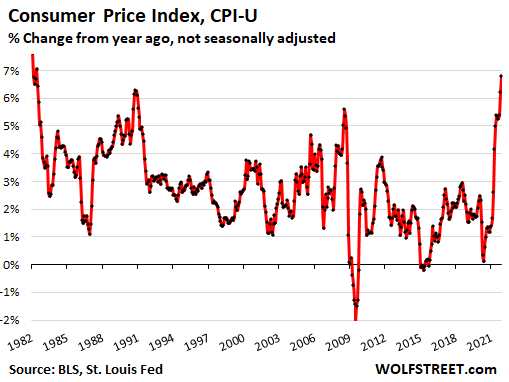 But it gets better. The Consumer Price Index for All Urban Wage Earners and Clerical Workers (CPI-W), the index upon which the Social Security COLAs are based, spiked by 7.6% in November year-over-year — exceeding even Mexico's soaring inflation rate — and the worst since January 1982.