There's reality, and then there's whatever Democrats and their minions in the press are peddling. From Peter Van Buren at wemeantwell.com via zerohedge.com:
In early December Hillary Clinton appeared on the Today show to read aloud her never-used victory speech from 2016. The scene was bizarre, Clinton tearing up as she read in first-person, present tense about becoming the first woman president, something which in real life did not happen.
She then layered on another alternate reality, one in which President Hillary travels back in time to tell her dead mother "your daughter will grow up and become the president of the United States."
She glowed; she was hearing applause that never happened.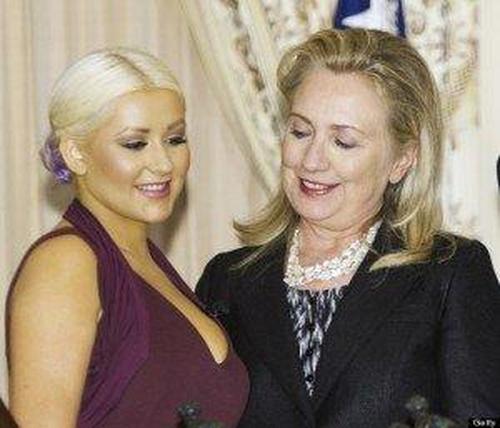 The unreality of it all was leavened somewhat by the reveal Hillary is selling a video "masterclass" on resilience and the speech is somehow an example of that. While this may be just another example of a Clinton grift, like selling a Bill and Hillary Bass-o-Matic, the thing that stands out is never before has a Democrat loser been reanimated from the grave like Hillary. Al Gore and Michael Dukakis are two of those people you Google to see if they are still alive, and even an attention hound like John Kerry pretends his own presidential wipe out never even happened. A good political rule of thumb is to usher your losers off stage (or make them ambassadors.) Instead, Hillary was on the flagship Today show, not a late night infomercial where garbage like "masterclasses" in resilience usually is peddled.
But Hillary's delusional take is not hers alone. After a second White Claw the faithful will insist Hillary did win the popular vote, which counts as actually winning in Clinton Math. They'll quickly tell you Hillary only lost because Trump cheated or the Russians helped. The Dems and the media so believed that Trump did not actually win-win that they spent his entire term in office trying (unsuccessfully) to negate him, impeach him, prosecute him, or just magically wish him away with a fan-fiction interpretation of the 25th Amendment which presupposed Mike Pence was more evil then they were. The high point of the delusion was Russiagate, a saga entirely made-to-order by the Clinton team and fluffed by the media. It's one thing to self-righteously say "Not my president" (some MSM pundits would add an asterisk to the word president* when referring to Trump) but it is delusional to say "and he can't be yours, either."