Dr. Robert Malone is too much of an authority and is too honest to be allowed on social media. From John Mac Ghlionn at The Epoch Times via zerohedge.com:
Dr. Robert Malone is a U.S. virologist and immunologist who has dedicated his professional existence to the development of mRNA vaccines.
In the 1980s, Malone worked as a researcher at the Salk Institute for Biological Studies, where he conducted studies on messenger ribonucleic acid (mRNA) technology. In the early 1990s, Malone collaborated with Jon A. Wolff and Dennis A. Carson, two eminent scientists, on a study that involved synthesization.
In fact, Malone is the father of mRNA vaccines. He has served as an adjunct associate professor of biotechnology at Kennesaw State University, and he co-founded Atheric Pharmaceutical, a company that was contracted by the U.S. Army Medical Research Institute of Infectious Diseases in 2016.
As you can see, Malone is no ordinary man. In fact, he's a rather extraordinary man. Before embarking on a distinguished career in science, Malone worked as a carpenter and as a farmhand. Becoming a doctor was a lofty aspiration, but through hard work and determination, his dream became a reality. Over the course of three decades, Malone has established himself as one of the most competent people in the fields of virology and immunology.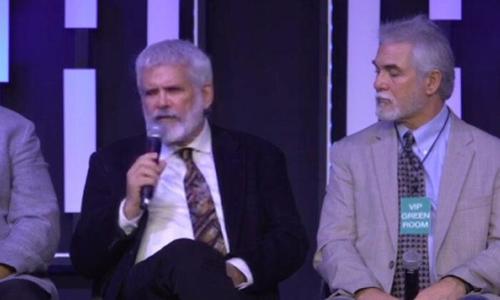 Why, then, is he considered "a pariah" (in his own words) by so many of his peers? Why did Twitter recently suspend his account?