The truckers are winning, slowly but surely. From Tyler Durden at zerohedge.com:
Update (2013ET): And just like that, the honkening may be coming to an end – as Alberta Premier Jason Kenney announced on Tuesday that he's ending the province's vaccine passport system.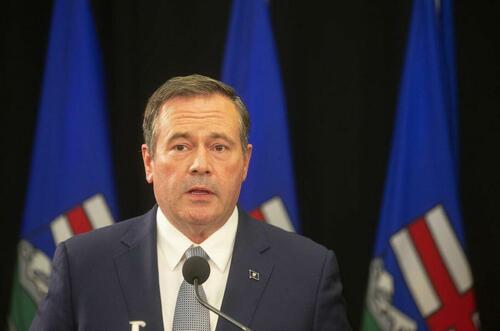 The program will end by midnight tonight, according to Kenney.
As the Toronto Star notes:
The passport system, dubbed as the Restrictions Exemption Program, is the first of the province's current public health restrictions to go in a phased approach laid out by Kenney at a press conference Tuesday.

"Now is the time to begin learning to live with COVID," said Kenney. "These restrictions have led to terrible division."

"We cannot remain at a heightened state of emergency forever. We have to begin to heal."

Kenney announced a three-stage approach for the loosening of public health measures.

First, the province will remove nearly all restrictions for children, including the kindergarten to Grade 12 mask mandate, by the coming weekend. Children who are 12 and under also won't have to abide by the general mask mandate in Alberta. The general mandate still applies for the rest of the population.

"It is time to let kids be kids," Kenney said.
As the Star reports, after three weeks, authorities will determine if the province can move to Stage 2, which would see "almost all the remaining restrictions lifted," including the mask mandate, capacity limits, and work-from-home orders. Kenny is hopeful this can be accomplished by March 1.