A conspiracy to take down a sitting president with fabricated evidence is far worse than Watergate or any other scandal involving the federal government. From Jeff Carlson and Hans Mahncke at The Epoch Times via zerohedge.com:
In Oct. 2016, Wikileaks released a little-noticed email exchange involving Clinton communications director Jennifer Palmieri and Democratic strategist Joel Johnson. The exchange, which was dated Feb. 26, 2016, revealed the existence of a Clinton campaign Swift Boat project—a political term used for smear campaigns—aimed at then-presidential candidate Donald Trump. At the time, the email was largely ignored but it has recently gained new relevance through disclosures in court filings by special counsel John Durham.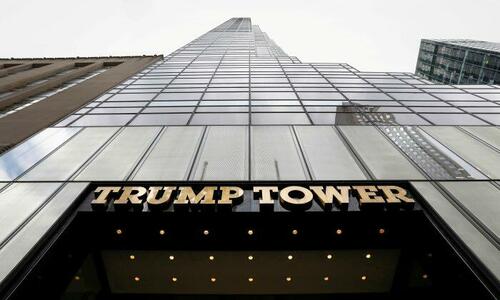 It appears that the Clinton campaign's plans revolved around two primary prongs directed at Trump. The first and better known element of that project involved Fusion GPS and Trump-dossier author and former MI6 spy Christopher Steele. The other element involves the efforts of Clinton campaign lawyer Michael Sussmann and his use of data exploited by technology executive Rodney Joffe and a team of IT operatives. Last year, Sussmann came to prominence when he was indicted by Durham for lying to the FBI in connection with his role in passing Joffe's data to the FBI.
The two-pronged strategy began to take shape in the Spring of 2016, and those parallel plans would ultimately merge together at the end of July 2016, just two days before the FBI opened its investigation into the Trump campaign.
Trump Swift Boat Project
On Feb. 26, 2016, Palmieri was asked in an email by former Bill Clinton adviser Joel Johnson, "Who was in charge of the Trump swift boat project?" Palmieri sarcastically replied: "Gee. Thanks, Joel. We thought we could half-ass it. Let's discuss."
It is not known what steps were taken by the Clinton campaign in the two months that followed the email exchange. At the time, Trump had not yet won the Republican nomination. However, by mid-April 2016, it had become increasingly clear that Trump would be Clinton's opponent in the general election.
On April 19, 2016, Trump hired Paul Manafort as his convention manager. Manafort, who was known to be a former adviser to Ukraine's deposed president Viktor Yanukovich, would become Trump's campaign manager two months later.