Durham inches closer and closer to something big, and his targets know it. From Jeff Carlson and Hans Mahncke at The Epoch Times via zerohedge.com:
In a coordinated legal action between a number of Hillary Clinton operatives and associates, almost two dozen separate documents were simultaneously filed on April 19 in special counsel John Durham's case against former Clinton campaign lawyer Michael Sussmann.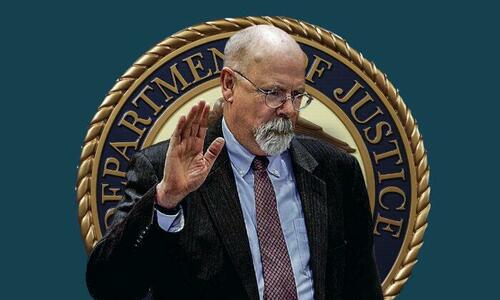 This sudden flurry of mass filings included responses from former Clinton campaign Chairman John Podesta, campaign manager Robby Mook, Clinton campaign lead lawyer Marc Elias, contractors Fusion GPS, the Clinton campaign itself, and the Democratic National Committee (DNC).
The trigger for the flurry of filings was a request by Durham to unseal a number of emails involving the parties. The emails are currently being withheld on very questionable grounds of attorney–client privilege. Based on the coordinated filings, it appears that a large number of important people associated with the Clinton campaign are very concerned about the information in those emails becoming public.