The western U.S. is running dry. From Tyler Durden at zerohedge.com:
The top of the first water intake pipe at Lake Mead is now visible as the lake's plummeting water level hit a new record low.
"It's official – the top of Intake No. 1 is now visible and the low lake level pumping station is now operational," tweeted Southern Nevada Water Authority (SNWA).
After nearly half a century, the first intake is out of service and can no longer draw water. Water levels at the lake hit record lows this week, falling to 1,056 feet. Luckily, SNWA has two other intakes at much lower levels that are still operational.
"There was no impact to operation's ability to deliver water," Bronson Mack, public outreach officer SNWA, told CNN. "Customers didn't notice anything. It was a seamless transition," he said while referring to the switch of intake number 2.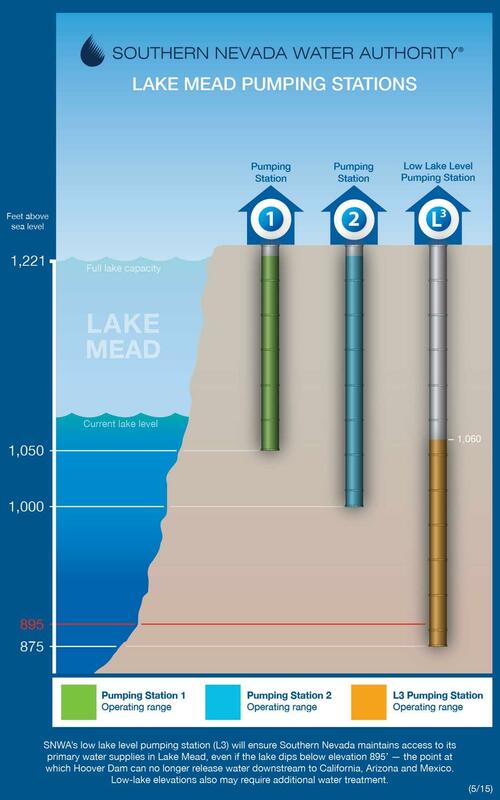 Water flowing down the Colorado River supplies Lake Mead and Powell. The river system supports 40 million people across seven Western states and Mexico.