Certainly Trump's response to Covid didn't help him in the election. Perhaps the "experts" advising him didn't have his best interests at heart, nor those of the American people. From Harry Lee and Roman Balmakov at The Epoch Times via zerohedge.com:
According to Paul Alexander, when former President Donald Trump was trying to tackle COVID-19 in 2020, the "swamp" or the "deep state" was working against him, using flawed data to tarnish him, locking down society, and keeping schools closed.
"Can you imagine the president of the United States fighting against the [teachers'] union, fighting against the [Centers for Disease Control and Prevention (CDC)], fighting against his own task force?" Alexander told EpochTV's "Facts Matter" program in an interview that will air on May 3.

"They're working against him. So you need to be there to understand when he said 'the swamp' – and he talked about deep state – it is real. I dealt with them. It is the bureaucracy. The entrenched bureaucracy is real."
From late March till early September 2020, Alexander served as scientific adviser to Michael Caputo, then-assistant secretary for public affairs at the Department of Health and Human Services (HHS).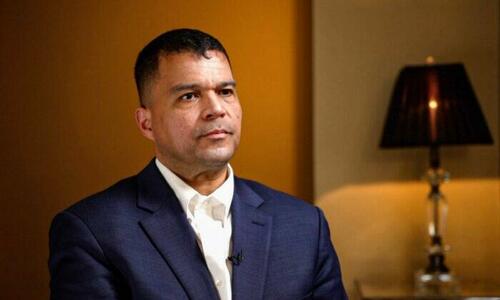 Dr. Paul Alexander in an interview with EpochTV's "Facts Matter" program. The interview is scheduled to premier on May 3rd, 2022. (Screenshot via The Epoch Times)
During that time, Alexander was attacked by the media and some health agency officials for trying to "tweak" the COVID-19 death numbers in the CDC's Morbidity and Mortality Weekly Report (MMWR).