One searches in vain for anything the Biden administration has done right. From Tyler Durden at zerohedge.com:
White House officials have announced that President Biden will reverse Trump's Somalia withdrawal of US forces as the fight with al-Shabaab Islamic militants heats up. This includes talk of a return to a policy of indefinite "boots on the ground" – or as one senior official was quoted as saying – "a persistent US military presence" there.
"President Biden has approved a request from the Secretary of Defense to reestablish a persistent U.S. military presence in Somalia to enable a more effective fight against al-Shabaab, which has increased in strength and poses a heightened threat," a senior admin official said to The Hill Monday.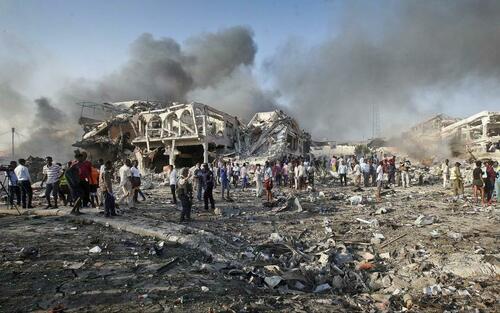 "This is a repositioning of forces already in theater who have travelled in and out of Somalia on an episodic basis since the previous administration made the decision to withdraw in January 2021," the official added.
Further The New York Times has also confirmed that "Biden secretly signed an order in early May authorizing the military to redeploy 100s of Special Forces into Somalia and to target about a dozen Al Shabab leaders" underscoring too that it's reversal of a "last minute" Trump policy that went into effect within that last two months of his administration. The report said additionally that likely no more than 450 troops would be deployed.