This is an abomination. From Tyler Durden at zerohedge.com:
The United States on Saturday released the oldest prisoner who was held for two decades at Guantanamo Bay, Cuba – after his arrest in Thailand in 2003 soon after the so-called "Global War on Terror" was launched.
75-year old Saifullah Paracha was transferred to his home country of Pakistan. Amazingly, he spent nearly 20 years in US detention at the high-secure military prison without trial, nor was he ever formally charged. He was suspected of being an al-Qaida financier.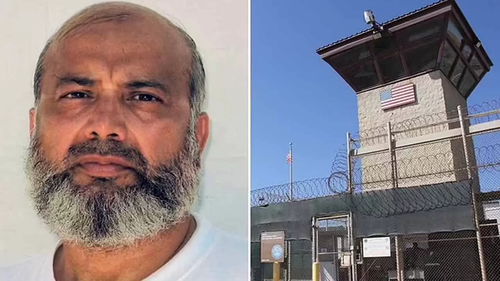 "The Foreign Ministry completed an extensive inter-agency process to facilitate the repatriation of Mr Paracha," Pakistan's government said in a statement soon after his release. "We are glad that a Pakistani citizen detained abroad is finally reunited with his family."
The US Department of Defense said Paracha's transfer is part of broader efforts to close down the secretive Gitmo prison, saying on Saturday: "the United States appreciates the willingness of Pakistan and other partners to support ongoing U.S. efforts focused on responsibly reducing the detainee population and ultimately closing the Guantanamo Bay facility."