You know Ukraine is in trouble. Zelensky is asking Russia for Yuletide relief. From Tyler Durden at zerohedge.com:
Ukraine now says that it has lost half of its energy system amid recent stepped-up Russian aerial attacks, which have continued to include suicide drones, some of which are believed supplied by Iran. President Volodymyr Zelensky communicated this in a Monday phone call with President Joe Biden, briefing the US leader on "the consequences of the Russian missile terror, as a result of which about 50% of the Ukrainian energy infrastructure was destroyed."
In the mid-afternoon on Tuesday (local time), air raid alerts have reportedly been issued all across Ukraine, with sirens blaring in the capital after Zelensky warned that the next major wave of Russian airstrikes are imminent.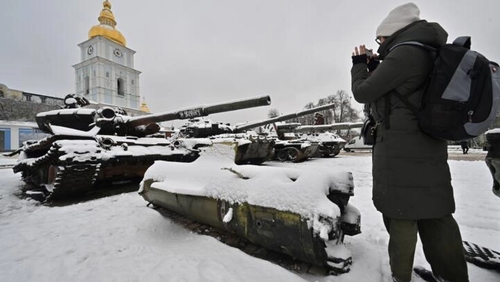 Starting Friday Kyiv authorities began revising their estimate upward from the 40% they had been estimating in statements as of weeks ago. Ukraine's Prime Minister Denys Shmygal recently described, "Unfortunately, Russia continues missile strikes on Ukraine's critical civilian infrastructure, fighting against the civilian population and depriving them of light, water, heat and communications during the winter… Nearly half of our energy system is disabled."
The past month has witnessed some of the largest missile barrages targeting energy infrastructure to date, which has left whole cities, including Odesa and a number of cities in the south without power amid frigid temperatures.
Also on Monday Zelensky gave a virtual address before G7 leaders, wherein he urged more arms including "modern tanks" and "rocket artillery and more long-range missiles" while acknowledging his military is running low in the face of the more superior-armed Russian forces. He asked G7 nations for "about 2 billion cubic meters" of additional gas to help the population get through winter.